Written by Dan Giannetto
I recently had a client from Seattle. She is relocating, and needed to find an apartment ASAP. These are fun days. I love showing off our beautiful city!
As we toured from one gorgeous building to the next, something struck me. Philadelphia has had a major apartment boom in the past 5 years.
We're not confined to retrofitted industrial buildings any longer. These buildings are built from the ground up, and they are knocked out. With stunning lobbies, Instagram-worthy common areas, interior courtyards, rooftop pools, yoga rooms, and top-of-the-line gyms, there is no excuse for Philadelphians not to be relaxed, tanned, and fit!
While not an exhaustive list, here are 5 recent additions to the Center City market that are setting a new bar for Philly's apartment dwellers. If you like what you see, call us for a private tour of all 5!
Welcome to the new and vastly improved Market East. These apartments are part of the redevelopment of a full city block. With the much-needed retrofit of The Gallery nearing completion, the Reading Terminal Market a block away, and easy access to all kinds of public transportation, these newcomers are definitely worth your consideration. Oh yeah...there's a giant Wawa at 12th and Market...you know you love it!
Studios range from $1,800 - $2,200, 1BRs range from $2,100 - $3,000, and 2BRs range from $3,200 - $4,000.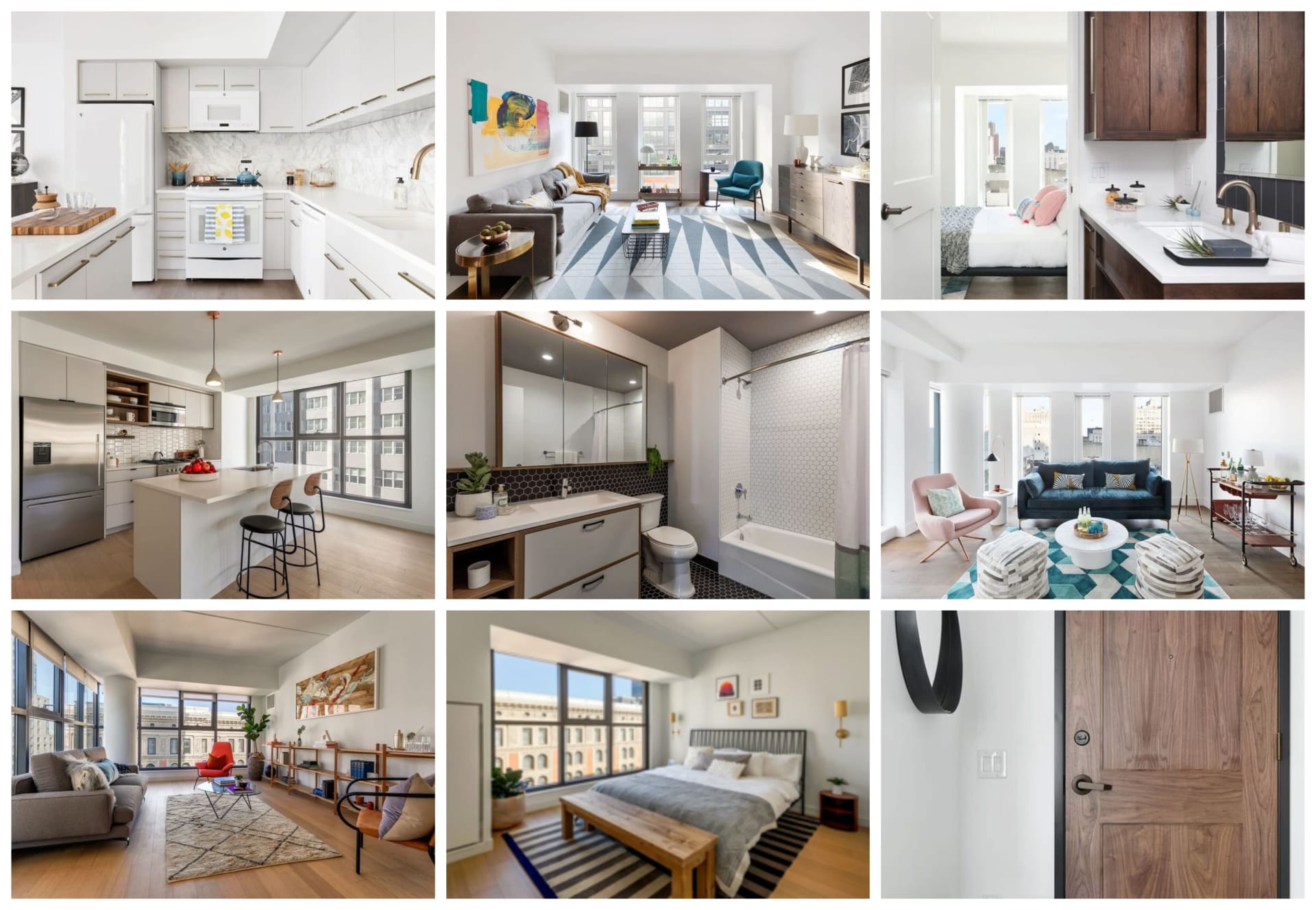 Old City is new again, especially with the addition of this stunner. With its one-of-a-kind look, its perfect views of the Ben Franklin Bridge and Delaware River, and its instant access to 95 and NJ, this is hands down the place to be if you're looking to live on the east side of Center City. Probably the coolest amenity/common space of all of our picks, this building is flat-out fun!
Studios range from $1,750 - $2,400, 1BRs range from $1,850 - $2,700, and 2BRs range from $2,830 - $4,500.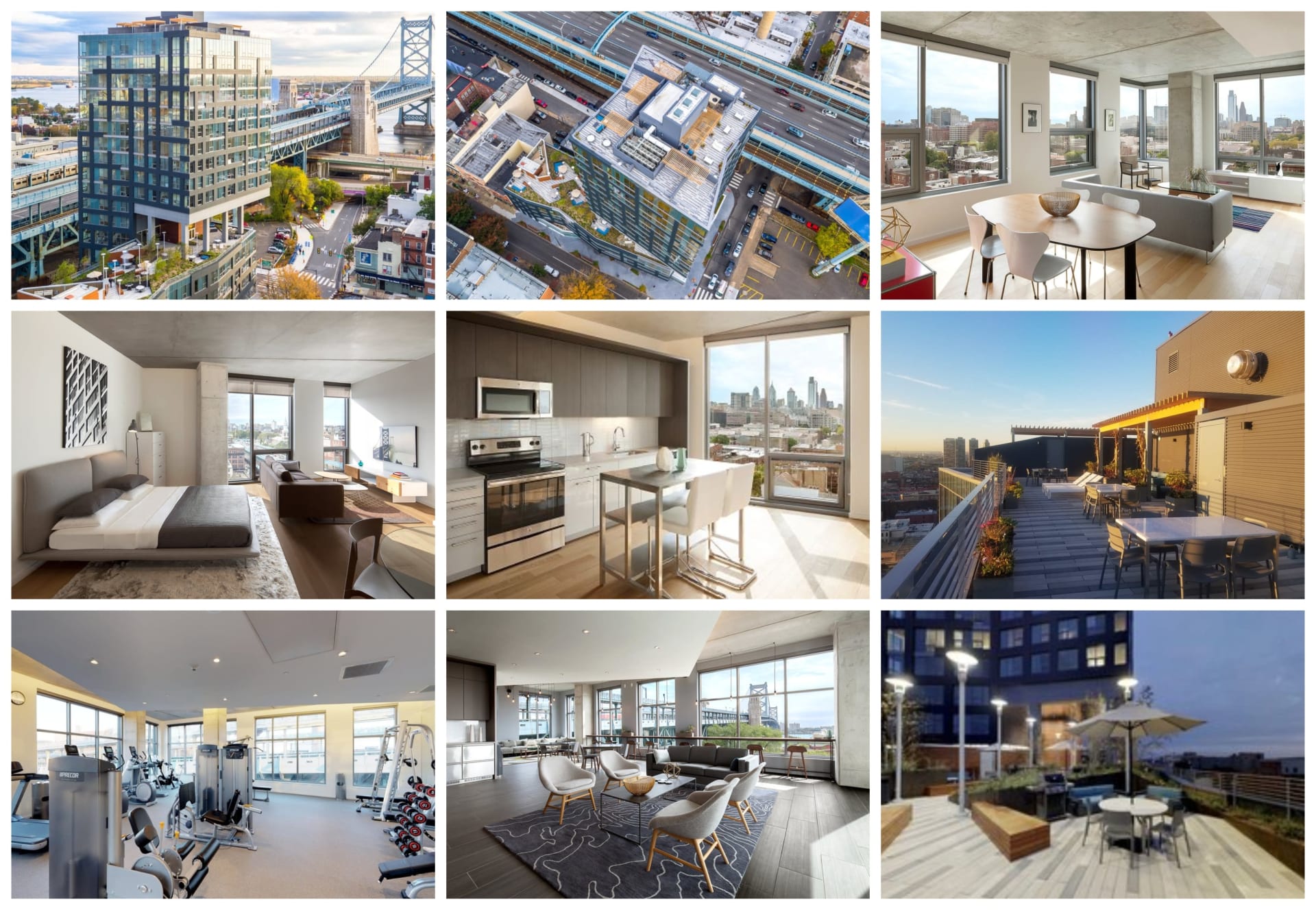 This may be my favorite of them all. Situated perfectly between Kelly Drive/Fairmount Park and walkable to the heart of the city, Dalian has incredible amenities, and stunning views, especially from the infinity pool. Did I mention that it sits on top of Wholefoods? Perfection!
Studios range from $1,900 - $2,000, 1BRs range from $1,900 - $3,600, and 2BRs range from $3,100 - $7,250.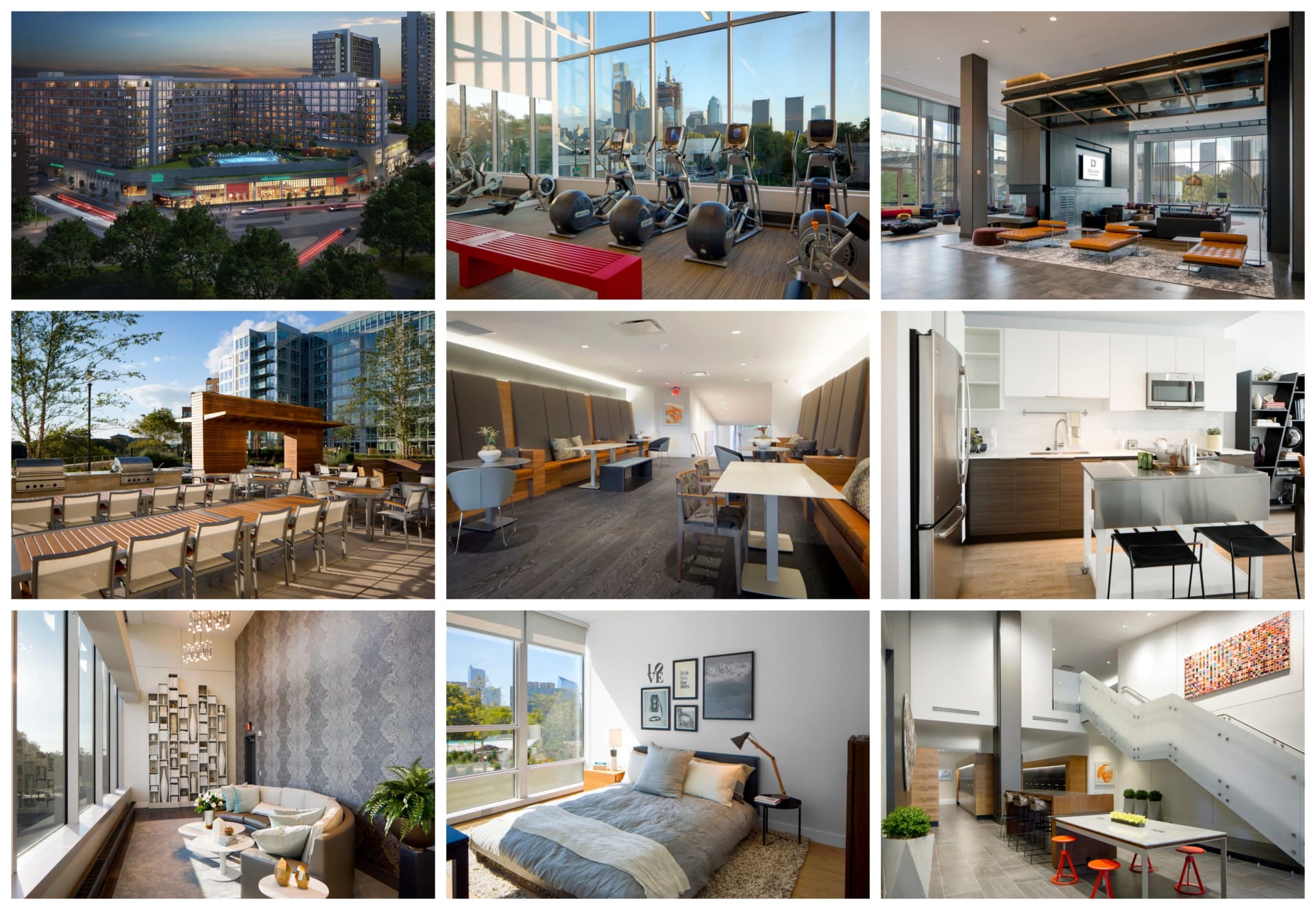 With the addition of the Comcast Technology Center, major improvements to the Ben Franklin Parkway, renovations to Logan Square (or Circle...you're call), and the completion of the Schuylkill Banks Trail (click here for my blog on this incredible addition to Center City), this neighborhood is more livable than ever before. The gym is a showstopper, so if you like your cardio you can't miss this building!
Studios range from $1,800 - $2,200, 1BRs range from $2,100 - $3,000, and 2BRs range from $3,200 - $4,000.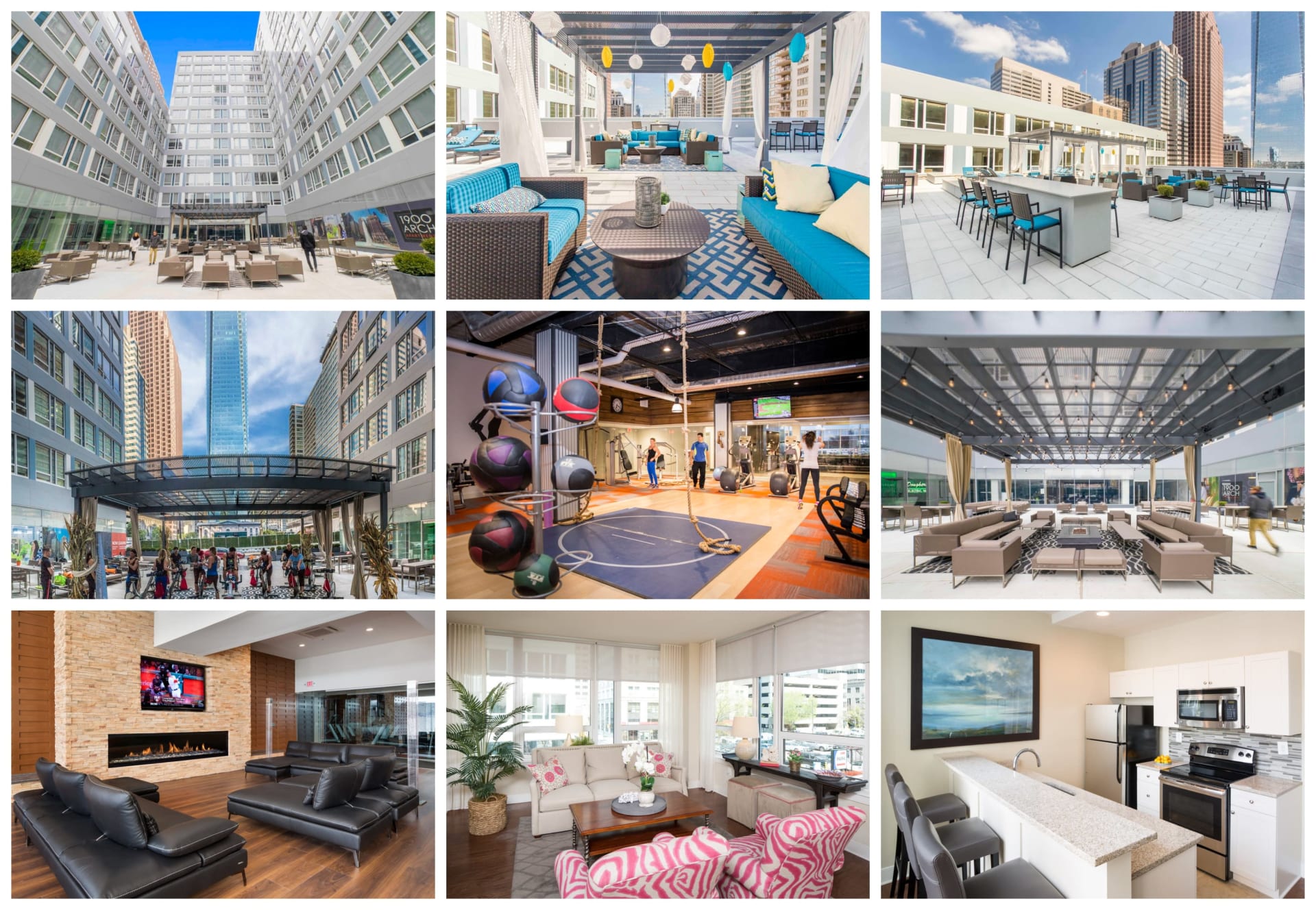 There is only one Rittenhouse Square, and this building is a great option if you want to live close to it while also enjoying easy access to University City and/or the Central Business District. Built-in 2013, this building was one of the first to show that there was a very deep market for luxury apartments in Center City. The clincher - it's a block away from Shake Shack!
Studios range from $1,800 - $2,200, 1BRs range from $2,100 - $3,000, and 2BRs range from $3,200 - $4,000.