It's no secret that Philly loves food. We at The Collective love eating and we're always excited to see new restaurants open in our neighborhoods. Yet another reason Philly just keeps getting better with age, like a fine wine or wheel of Parmesan. Every year Philadelphia Magazine publishes its
"Best of Philly"
list, ranking eateries around town and while they do a great job rounding up all different cuisines high and low, new and seasoned, I'm always left wondering why my favorite regular haunts aren't on the list. Plus, as much as I love a fancy night out at the latest 'it" spot and eating life-changing things I can't pronounce, I'm not crazy about waiting months for a reservation and spending a mortgage payment on one meal. So, I decided we needed to make our own list. Below each member of The Collective shares their favorite unsung hero of the Philly restaurant scene. We've got options in every corner of the city to the suburbs, from casual bites to dress-up-worthy date night spots. These places are tried and true local favorites where you have an excellent meal without too much fuss and without breaking the bank.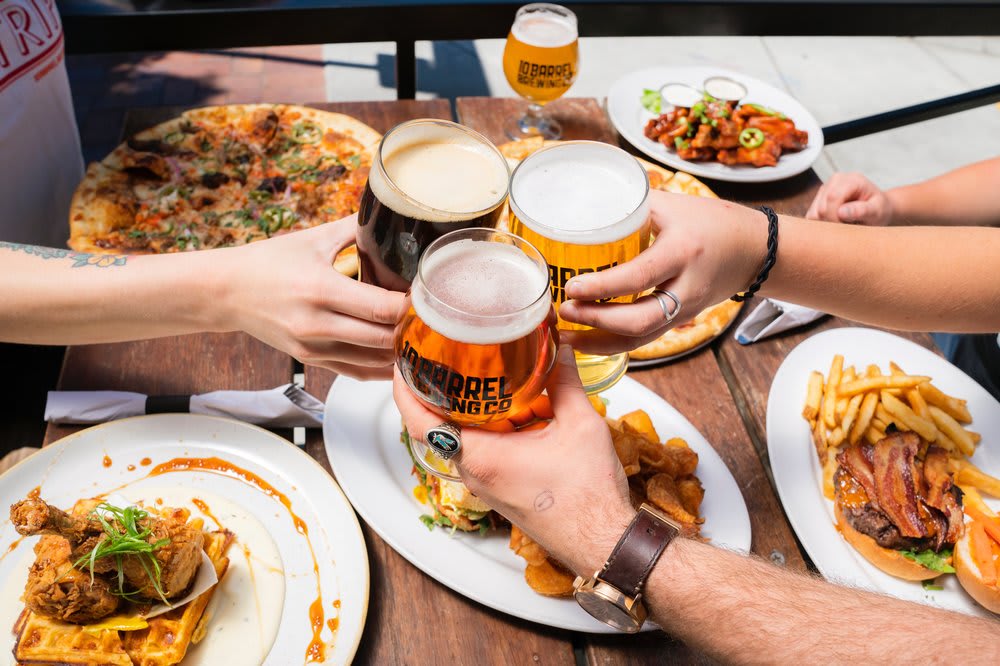 Kristin Likes
Ristorante Pesto
, at Broad and Mifflin in South Philly. Classic Italian, always so good and perfect for groups. Their decadent specials are what food dreams are made of. Best to call ahead for reservations, and ask for a private room for your larger group.
Sheena Likes
Charlie's Hamburgers
in Delaware County. Always serving up tasty burgers and shakes and just a quick 12-minute drive from her home in South Philly.
Also,
Erin Pub
in Delco. An old-school Irish classic where you can get reliably delicious apps, steaks, and beers for ~$50.
Dan Likes
Porcini
at 20th and Sansom in Center City. An Italian BYOB perfect for a cozy date night.
Sean Likes
Sulimay's Diner
is on the corner of Girard Avenue and Berks Street in Fishtown. Well-done classics in a vintage diner atmosphere. Follow them on Instagram and prepare to get hungry.
Stefania Likes
Villa di Roma
on 9th street in the heart of the Italian Market. A family-owned Philly favorite serving up all the perfect classics since 1963. Full bar, cash only. Save room for some cannoli!
Deirdre Likes
McMenamins Tavern
on Germantown Ave in Mt. Airy. Famous for their beer selection (even before beer was cool) and Fish and Chips. Classic game-day hang out.
Chloe Likes
Don Barriga Mexican Grill
in West Philly. A family-owned, fast-casual Mexican outpost with a street-style twist. Make sure to come hungry! P.S. They have an all-day breakfast on Saturdays.
Bill Likes
The Victor Café
on 13th and Dickinson in East Passyunk. Touted as "the music lover's rendezvous" they have a classic Italian menu and full bar served by a gracious wait staff who are also amazingly talented opera singers stopping sporadically to sing throughout your dinner. A Philly favorite since 1918. You may recognize it as "Adrian's" from the Rocky movies. Reservations recommended.
Carly Likes
Fiorino
on Indian Queen Lane in East Falls. A small, intimate dining experience that's BYOB. Very warm and authentic, it's like eating in your Italian uncle's dining room. Reservations recommended.
Milo
is a brand-new restaurant in East Falls and is 100% Vegetarian and Vegan, you can get buffalo mac and cheese which is surprisingly delicious.
Zoe Likes
Nam Phuong
at 11th and Washington in South Philly. Hands down the best Vietnamese restaurant anywhere. There's parking, a bar, and options for your vegetarian friends. Great for groups. We're there at least once a week to get our beef wrapped in grape leaves fixed.
Café Y Chocolate
in West Passyunk, South Philly. Super cute neighborhood Mexican Restaurant and coffee shop serving breakfast, lunch, and dinner. They have the best Mexican hot chocolate EVER, one sip will cure all your woes.
Have a favorite that's not on our list? Send it over! Or better yet, invite us out and tell us what to order!
Cheers!
Updated July 2022