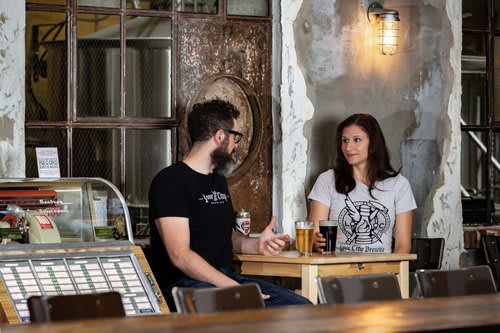 is like Philadelphia's own real life version of . A neighborhood brewery with tons of charisma, charm and character. And that's before you even meet the staff!
Kevin and Melissa's dream of owning a brewery in Philadelphia has been a long and winding road, but this past April, all the pieces of the puzzle finally fell into place. Kevin started as a Brewer at Iron Hill Brewing Co. and worked his way up to managing six of their breweries.
Melissa's background is in mental health. They say to run a bar, you need to be part enthusiast and part therapist. Melissa can check off both of those boxes! Their combination of knowledge, passion and dedication to their craft is what really sets Love Brewing apart.

Just ask either one of them what their favorite beer is and you can see the passion inside them bursting at the seams. Melissa said,"We're really proud of our . It's a new style out of California, also known as a It's super dry, effervescent, and fruity with very little bitterness. We knew we wanted to try our hand at this style, but Kevin studied up on how to do it well before taking the plunge. This is our second round on tap right now, and it tastes even better than the first! We plan to make some brettanomyces-fermented sour beers. We've made some kettle-soured beers (), but we want to get into the funky stuff soon!"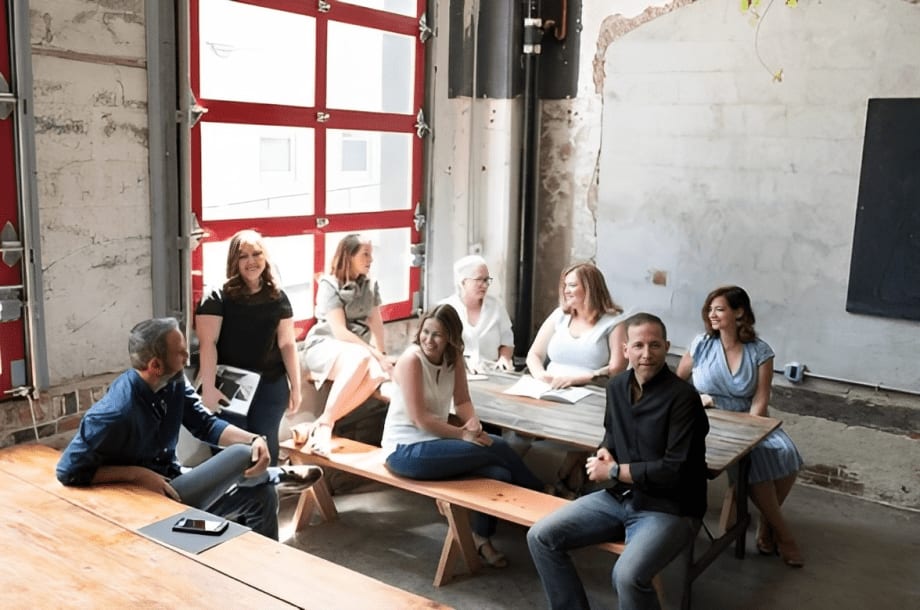 Philadelphia is also a key player in Love City Brewing's success. Their goal has always been to be a part of the community first and foremost. Small businesses are the heart and soul of this city and Melissa and Kevin are a driving force in their community. They've partnered with three other small businesses in Spring Arts – , Premier Brand. They like to say that Philadelphia is a city of neighborhoods – you can feel at home in your little section, but a few miles away you've still got world class food, beverages and cultural attractions.
​​​​​​​
They also aren't afraid to geek out over other breweries in the city. Locally, they are obsessed with Second District Brewing. "They are making some amazing stuff. We've loved every beer we've had from them." But their absolute, favorite thing about the city is their home. They purchased a house a few years back from our one and only, Kristin McFeely and fell in love with Germantown. "We almost don't want to talk about how great it is! It's affordable, right near the Wissahickon park, and it still feels like a community. We found a great block and we never want to leave!"

Our last question was a simple one, but one we find really shows a person's driving force. In true brewer fashion, their answer didn't disappoint. When asked what the one thing they can't live without is, they answered – "Um, is it too obvious if we say beer? We also couldn't live without each other. We'd lose our minds if we were trying to do this alone!"

​​​​​​​Cheers to Love City and the amazing work they're doing (and happy 3 year home anniversary)!