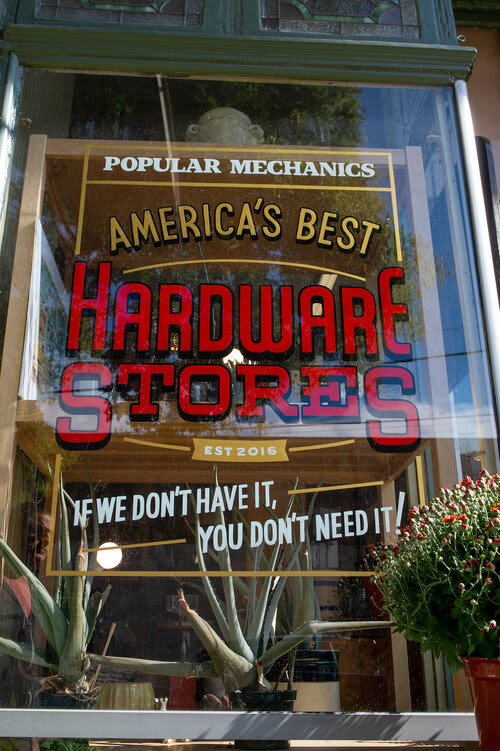 I've been going to Cohen and Co. hardware since I moved to Philly, and on at least a weekly basis since I started selling real estate and dealing with rental properties. They've been family owned since 1913 and are a neighborhood staple. Despite being a fraction of the size of their big box competitors, they always seem to have what I need. On top of the expertly cut keys, sharpening and re-wiring services, pest traps, nails, pails, wrenches and cleaning solutions they also offer fresh bunches of eucalyptus, live plants and roses by the stem- essentially setting a trap that's everything I need and love. Mitchell and Annamarie are the type of small business owners you would hope to see in business for 116+years and into the great beyond. They're deeply involved in the community and are and are always promoting other area businesses; chatting on one of my many visits they introduced me to other neighborhood gems and . In fact, they met when Annamarie came in as a customer, now they've been married for 31 years.
It's lovely to be able to go to a business where they remember your name, snuggle your dog and smooch your baby and where they serve their customers in a way that makes you feel like family. Stop by and say hello at 615 East Passyunk Avenue between South and Bainbridge Streets and follow them on Instagram for updates
- East Passyunk Resident + Cohen and Co. Frequenter,
---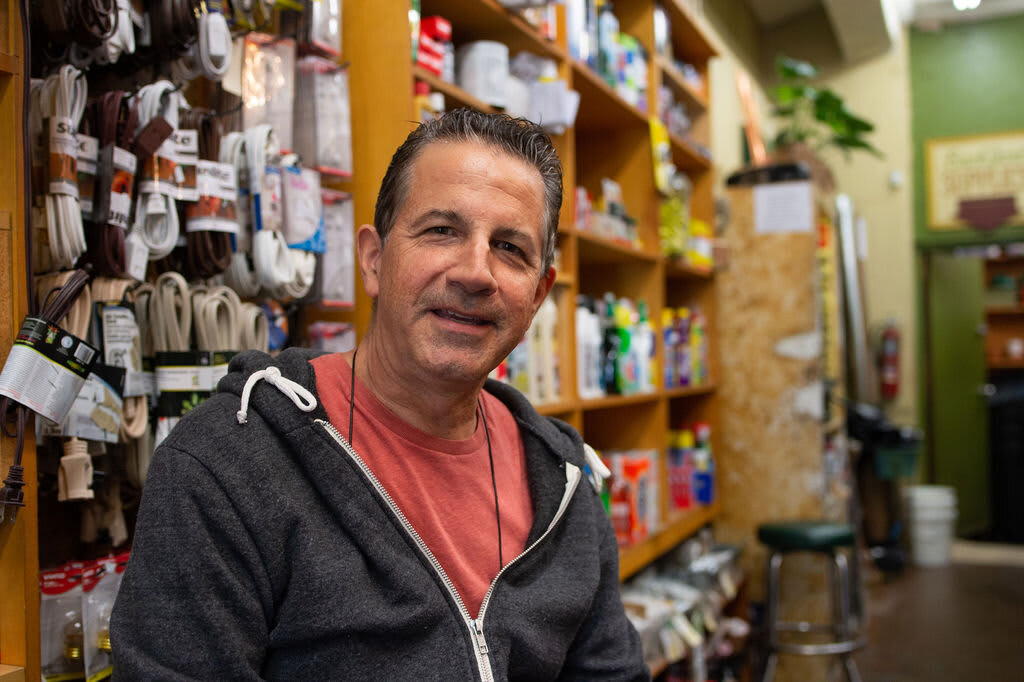 1. How did you come up with the name of your business?
It was a family name since 1913. We added the abbreviated word company because my wife liked the old fashion word.


2. If you could only choose one song to play every time you walked into a room, what would it be?
Anything from the musical Chicago.


3. Where do you go in Philadelphia for inspiration?
A walk through all the neighborhoods.


4. If you wrote a memoir, what would be the title?
Dealing with the Public


5. What's your favorite piece of Philly culture?
The history of the south st neighborhood.


6. What's your favorite local meal?
The restaurant right next door!


7. What makes you laugh?
Everything!


8. What is one thing you need in your work space to make it your own?
An office.


9. What did you want to be when you were younger?
A commercial scuba diver.


12. What do you need to make a decision?
We think people will like it.


13. What's the best question you've ever been asked?
How long has cohen & co been in business?