Real Estate Agents become a lot of things for you during the house hunting process - your guide, your therapist, your friend, and your confidant. We've always said that choosing the agent you work with can sometimes be a bigger decision than choosing your next home. You need to know you will get along and understand one another (especially if you want that claw foot tub but your partner doesn't see it as a necessity).
We thought what better way to reintroduce our agents to you than through the eyes of the other agents? The people they spend most of their time with. Get to know our agents through the eyes of their peers:
1. Carly Harris
At the risk of sounding cliche, our team has always been a family. We're tight-knit, love being together and truly cannot say enough good things about each other. While no one on our team needs an introduction, we decided to take the opportunity for you to get to know them through the eyes of their peers. In 2021, we're spreading the love.

Here's Carly Harris through the eyes of Zoe Fox:
"How do I even begin to describe my love of Carly?! At the risk of sounding like a Shakespearean love sonnet I will say that when I think of Carly, my mind is filled with blue skies and big puffy clouds rolling over a meadow that smells both of fresh flowers and warm cookies, she has calmness about her that is so pleasant and lovely. She's also funny as heck and smart as a whip. Her efficiency and attention to detail should qualify as an Olympic sport. She makes cute babies and she's the type of person that will always stop to say good morning and make someone feel at ease just being near her. 10/10 would recommend knowing Carly." - Zoe
2. Zoe Fox
Our second "Get to know them through the eyes of the agents" post has arrived! We think one of the best ways to get to know someone is through people they spend the most time with, so we decided to introduce our team through the eyes of their teammates. Get to know Zoe Fox.

Here's Zoe Fox through the eyes of Deirdre Affel:
"Zoe Draper Fox is an amazingly accomplished woman! She's a wonderful mother, devoted wife, talented flower designer, excellent real estate agent, and genuine friend. Zoe always makes the time to teach a coworker or counsel a friend. Her vivacity is infectious and her parties and outings are legendary. She's a go-to resource for anything Philly related from restaurants to home improvements. Our team is so lucky to share Zoe Andrew and Lili as family and friends." - Deirdre Affel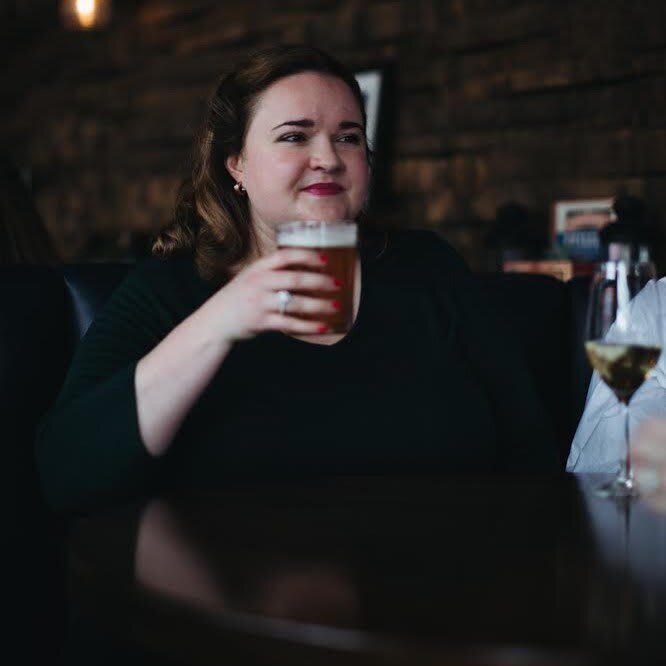 3. Deirdre Affel
It's only right that a comedy duo like this could take our third spot in our "Get to Know Them" challenge. After countless Happy Hours, multiple holiday parties, weddings, birthdays, and even the occasional baby delivery, you could say this team knows each other pretty well. And they are here to share! Get to know Deirdre Affel.

Here's Deirdre Affel through the eyes of Bill Ball:
"If you ever get the chance to come to one of our team events, whether it is our holiday party, or one of our neighborhood happy hours, make your way over to Deirdre. That is where the party is at! Deirdre is both sweet and sassy. She exudes total confidence with zero cockiness. She is the coolest and most interesting person in any room but will make you feel as though you are. She is the first person you want to call if you are having a bad day and the first person you want to call to share a funny story. Sweet D (as I call her) is the total package and a boss ass b*tch! And I am grateful she is my friend." - Bill Ball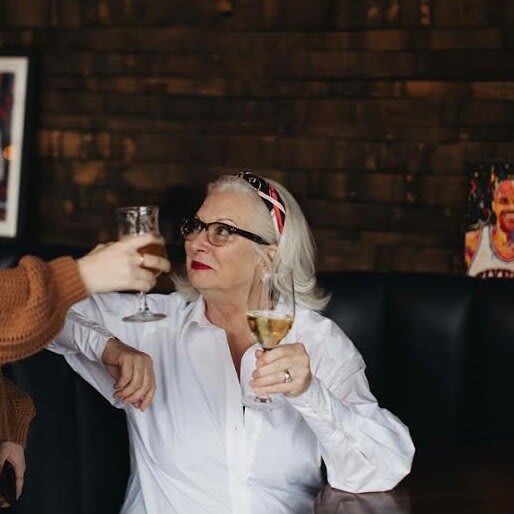 4. Bill Ball
With love in our hearts, pasta on our plates, and a South Philly accent in our ears, we bring you our fourth "Get to Know Them" post. As many of you may know, some of our friendships started even before the PHC days. And this just happens to be one of them. We couldn't have said it better if we tried, Stef. Get to know Bill Ball.

Here's Bill Ball through the eyes of Stefania Zuccarini:
"Ball, as I like to call him, is an amazing person. When Bill Ball is working, he is focused and listening to his clients' needs'. When he isn't providing excellent service to his clients you can find him spending time with friends/family on the golf course, enjoying a cigar and bourbon, taking the dogs for a walk, or spending time with his adorable son. Having a bad day and need some cheering up? Call Ball! He will calm you down, make you laugh, and be your voice of reason. His dry sense of humor, cool composure, and poker face keeps everyone laughing and relaxed! Tip: If you ever want to get on Ball's good side, bring him a cannoli or roast pork sandwich and he's putty in your hands! I am so fortunate to have the opportunity to work alongside my dear friend, Bill Ball." - Stefania Zuccarini
5. Stefania Zuccarini
Our team isn't just a team, we truly are a group of friends that loves to spend time together and collaborate when it comes to Real Estate. Because of this, we know each other and we know each other well. In our 5th "Get to Know Them" challenge, we see Stef through the eyes of our resident Delaware County expert, Sean Gallagher.

Here's Stefania Zuccarini through the eyes of Sean Gallagher:
"Affectionately referred to as Stef, she is kind, thoughtful, patient, and diligent. Stef was born and raised in South Philly and the qualities that come from such roots you will definitely want on your side in any negotiation. Her demeanor is reserved and exudes quiet confidence. You can always count on Stef to be a good listener. She is also a very family-oriented person and in turn treats her clients as an extension of her family. Passionate about the city in which she grew up in, Stef is a big supporter of fellow entrepreneurs and small businesses throughout Philadelphia. She is also a firm believer in giving back to her community and as such is a very active member of her South Philly neighborhood. We are so fortunate to have Stefania on our team, she is a great friend and an amazing Real Estate Agents. " - Sean Gallagher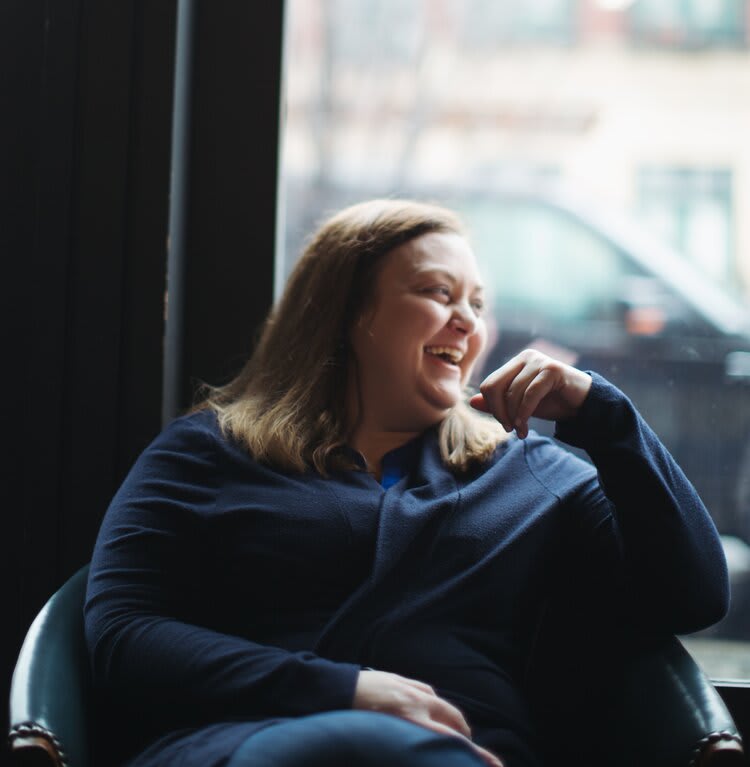 6. Sean Gallagher
Our team isn't just a team; we truly are a group of friends that love to spend time together and collaborate when it comes to real estate. Because of this, we know each other and we know each other well. In our 6th "Get to Know Them" challenge, we see our resident Delaware County expert, Sean Gallagher through the eyes of Kristin McFeely.

Here's Sean Gallagher through the eyes of Kristin McFeely:

I met Sean Gallagher through my dear friends and clients (and Sean's brother and sisters-in-law), Sam and Scott. During our first conversation, he was impressive. Sean exudes a quiet command of the room. He is thoughtful with his words, calms in his demeanor, and hilarious after a few beers. He cares about his family, his hometown, and his friends deeply. Sean is the real deal and what you see is what you get every time. I always say that our team is a big, crazy family, and letting someone into the fold requires a stamp of approval from everyone. Sean is our newest family member and we are all so happy he joined our clan.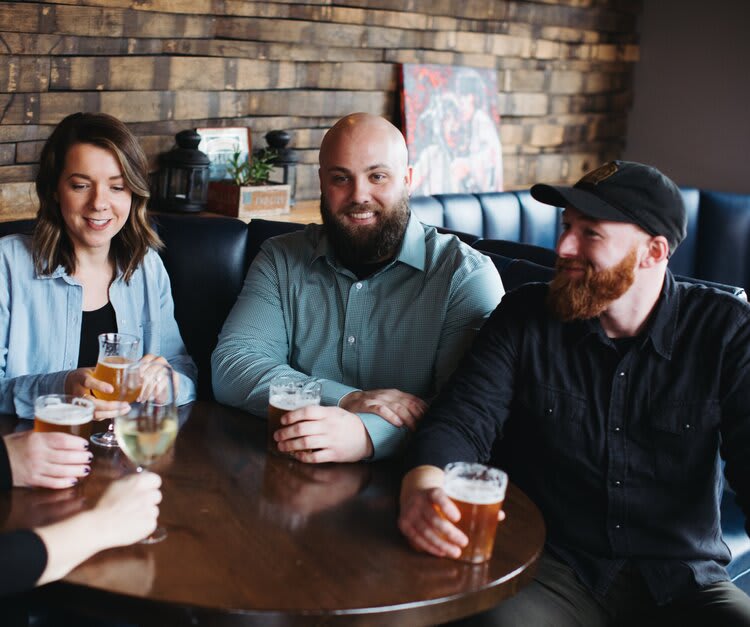 7. Kristin McFeely
At the risk of sounding cliché, our team has always been a family. We're tight-knit, love being together and truly cannot say enough good things about each other. Some of our friendships started even before the PHC days and this just happens to be one of them. In our 7th "Get to Know Them" challenge, we see our team leader, Kristin McFeely through the eyes of Sheena Marziano Ball.

Here's Kristin McFeely through the eyes of Sheena Marziano Ball:
"I always say if someone doesn't like Kristin, they can't be trusted. She is one of the most genuine people you'll ever meet. When you speak to her, she's actively listening and absorbing what you're saying, which is hard to find in the digital age. She's hardworking, running both a successful real estate team and an interior design company. Finding hidden gems in flea markets is her happy place and her talent to find the right pieces for the right places is completely unmatched. She thrives in a creative environment, which shows in her incomparable marketing, staged homes, and her actual home, which oozes comfort and effortless style. She's humble even when she has every right to brag, and not just because she hates attention, but because she truly believes she's never done learning and growing. I admired her from afar long before I started working with her and my admiration has only grown since then. We are lucky to have such a caring, determined leader and an even better friend in the one and only KMac." - Sheena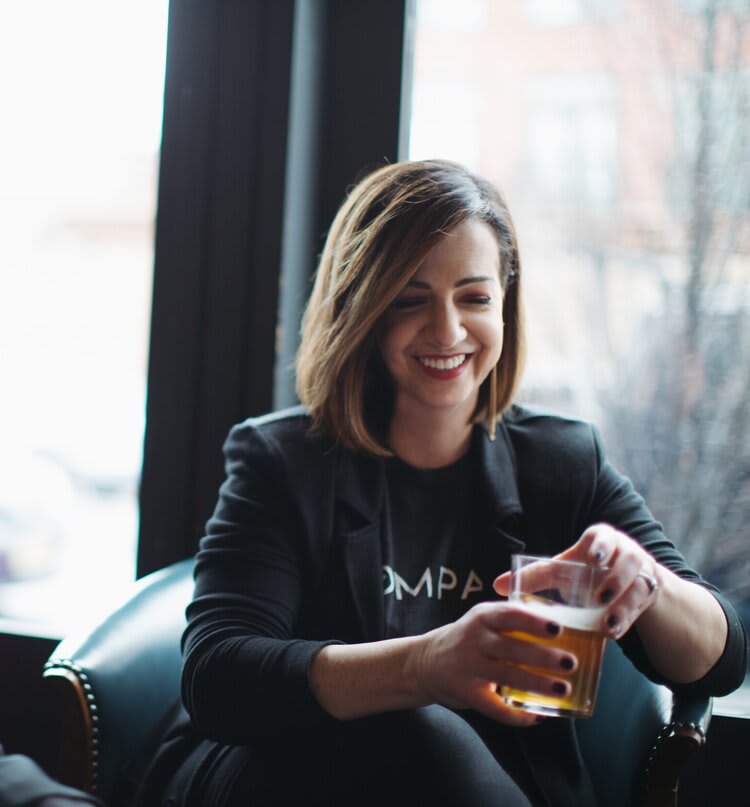 8. Sheena Marziano Ball
Our 8th "Get to know them through the eyes of the agents" post has arrived! We think one of the best ways to get to know someone is through people they spend the most time with, so we decided to introduce our team through the eyes of their teammates. Get to know Sheena through the eyes of Missy!

Here's Sheena Marziano Ball through the eyes of Missy Giannetto:
"One of the most fun weddings that I have been to was Sheena and Bill's. great friends, lots of dancing, and a night-ending Philly cheesesteak. What that day showed me was how much Sheena was LOVED by everyone. Sheena is a funny, caring, dynamic person. Sheena loves her Eagles, the "occasional" 4 letter word, and her sweet little Robbie. Sheena is the person you actually want to hang out with. She is funny, and offers the occasional wisecrack but always makes you feel like you are important. Sheena is the kind of person that would meet a stray dog while showing a house and take it home with her. actually a true story. She continues to rock her work/mom/wife balance. I am grateful to be able to call Sheena a friend." - Missy
9. Missy Giannetto
It's time for the 9th installment of our "Get to know them" challenge. A twist on the traditional testimonial, we asked our agents to review their teammates. On the PHC team, we're tight-knit, love being together and truly cannot say enough good things about each other. Some of our friendships started even before the PHC days and this just happens to be one of them. Here is Missy Giannetto, our team's NJ expert, through the eyes of Joe Morrison:

Here's Missy Giannetto through the eyes of Joe Morrison :
"I've known Missy for nearly 20 years. Along with being thoughtful, fun, and driven, she does not seem to age. She's managing a growing business, raising delightful children, and remaining married to a tolerable husband, none of this a small feat during these troubled times. No doubt, when we all have the chance to gather again, Missy will be at the top of the list of terrific people to seek out." - Joe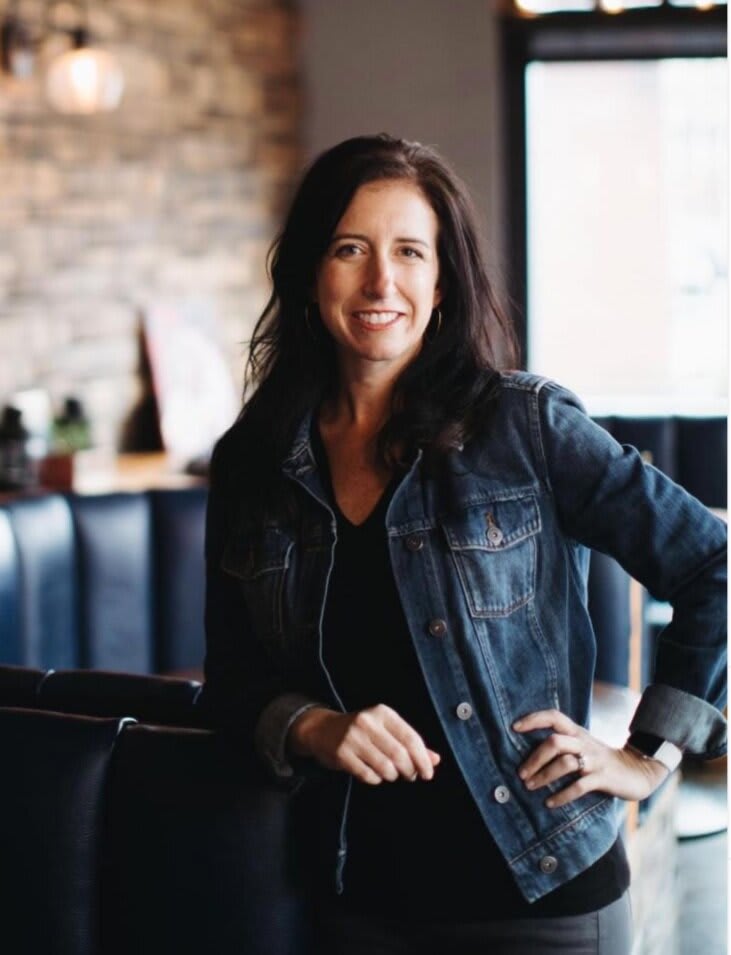 10. Joe Morrison
It's our 10th "Get to know them through the Eyes of the Agents" installment! We think one of the best ways to get to know someone is through people they spend the most time with and though we've been spending most of our time Zooming lately, we still see a lot of one another. So, we decided to introduce our team through the eyes of their teammates. Get to know our own resident architect (and part-time actor), Joe Morrison, through the eyes of Dina Cirignano!

Here's Joe Morrison through the eyes of Dina Cirignano:
"Having Joe as a team member these past few years has been nothing but fun. He is very knowledgeable and kind, always willing to help, whether it be by providing floor planning tips for a tiny space or touring a vacant, weathered row home with me, no questions asked. In that scenario, I could be found clutching onto a Trinity staircase handrail for dear life, surrounded by spiderwebs, and endlessly apologizing for taking up his time, all the while Joe is cool as a cucumber, reassuring me the property has good bones. I feel very fortunate to have Joe as a member of this real estate entourage and always look forward to hearing about what cool listing he has coming up in our team Zoom meetings, or if nothing less, I appreciate his jokes about Dan!" - Dina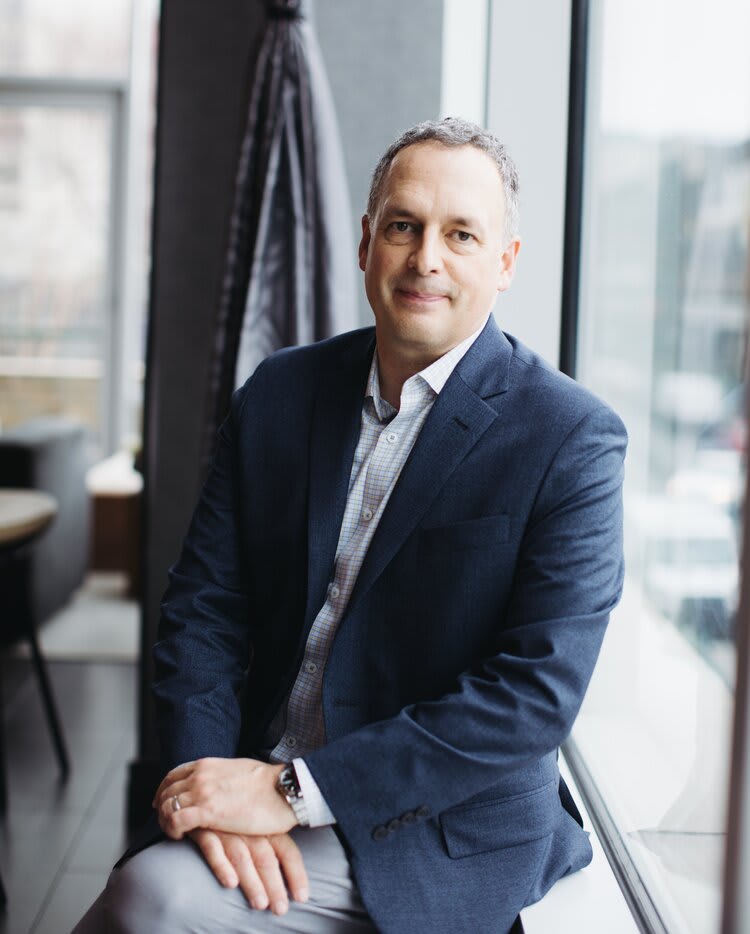 11. Dina Cirignano
It's time for the 11th installment of our "Get to know them" challenge. A twist on the traditional testimonial, we asked our agents to review their teammates. On the PHC team, we're truly a family and enjoy everything that comes along with that. Here is our resident podcaster, rehabber, and all-around life of the party, Dina Cirignano through the eyes of Dan Giannetto.

Here's Dina Cirignano through the eyes of Dan Giannetto:
"Some people just have it... And Dina's one of those people. She's chill, funny, smart, doesn't take herself too seriously, and has a quiet self-confidence that makes her easy to hang out with and a joy to have on the team. When Dina made the jump to become a full-time agent we knew it would come easy for her - who wouldn't want to hang with Dina for a day of house shopping? Now that her business is booming she's branching out into rehabbing properties and developing a must listen to podcast with Bill Ball (listen to the latest episode here). It's going to be so much fun to watch her continue to take Philly real estate by storm. We are just at the beginning of a Dina takeover!" - Dan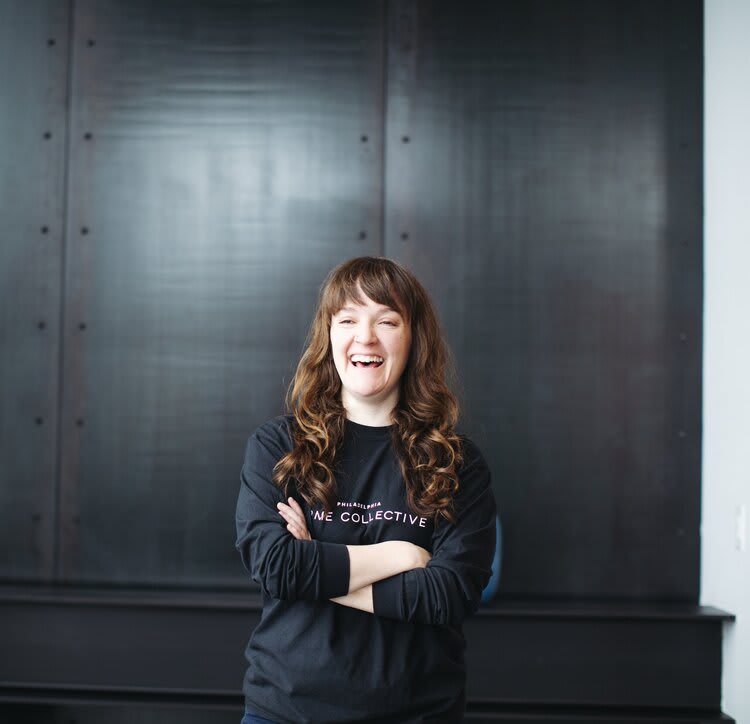 12. Dan Giannetto
It's time for the final installment of our "Get to know them" challenge. A twist on the traditional testimonial, we asked our agents to review their teammates. On the PHC team, we're truly a family and enjoy everything that comes along with that.

Here is our fearless leader and compliance enforcer, Dan Giannetto through the eyes of Carly Harris:
"When I need help deciphering the nuances of a contract, Dan is always the first person I call. If you need to be talked off a real estate ledge, Dan should be the first person you call. Dan can simplify and explain the most confusing of real estate topics and he is a whiz at making sure an investment makes sense on paper. I'm grateful to have a mentor like Dan in my corner - he is always willing to share his time and expertise. He also doesn't fret over the small stuff - he always has a "let's keep it moving forward" vibe and I need that because I am not that. I admire Dan for his confidence, mathematical brain, and consistency with planning his annual Disney family vacations. " - Carly