Written by Dan Giannetto
Great cities must have great public spaces. It is the parks, squares, trails, and plazas that bring us together, give us a chance to breathe some fresh air and stretch our legs, and when done really well, inspire us and make us feel alive.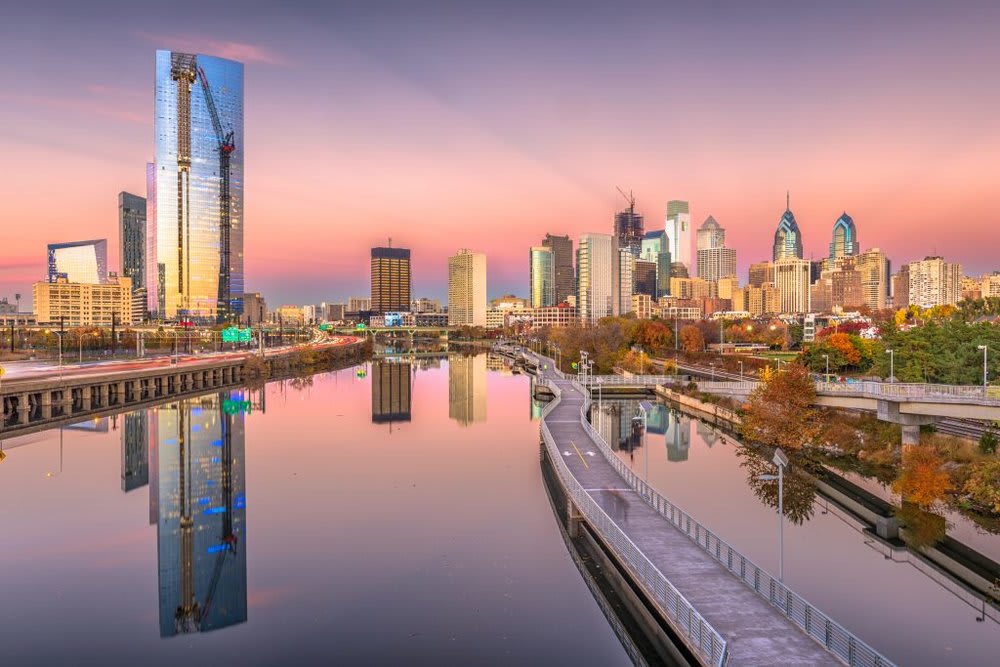 For suburbanites looking to make the move to the city, it's typically a happy trade-off. They give up their private yard and patio (that they maintain) for a public park or square (that someone else maintains). If they get the itch, maybe they'll join in on a clean-up day or join the "Friends Of _ Park". No more grass to cut, bushes to trim, or trees to mulch. life is good!
Phila
delphia's public spaces are vast, many, rich with history, and thanks to significant investment over the past 10 years, are sparkling. According to The Trust For Public Land, over 13% of our city is devoted to parkland (10,886 acres in total). At 146 people per acre, we can really spread out. Fun facts brought to you by TPL

,

we have 4.8 basketball hoops per 10,000 residents and 1.6 playgrounds per 10,000 residents, but our poor dogs only get 0.4 parks per 100,000 residents.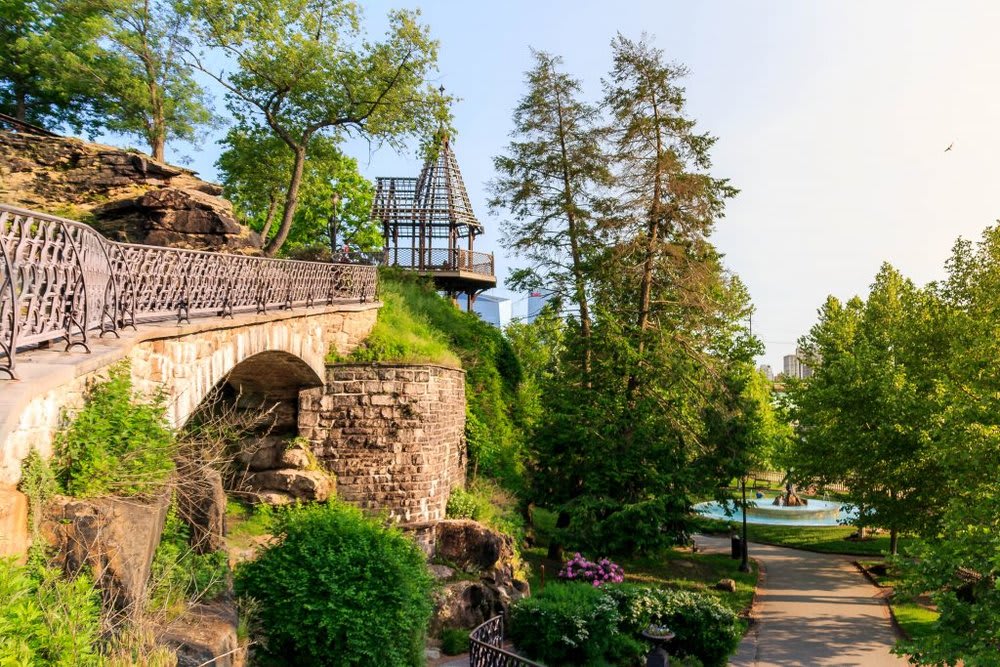 One of my favorite new(er) parks is Schuylkill Banks. Completed between 1992 and 2017 (with more to come!), more than $72M was invested in what USA Today has ranked the Best Urban Trail in America. The heart of Schuylkill Banks is the boardwalk, which features four widened overlooks with benches and solar-powered overhead lights that illuminate the trail at night. Take a stroll, go for a run, enjoy a bike ride, or just lay out in the sun – this park/trail is a stunner!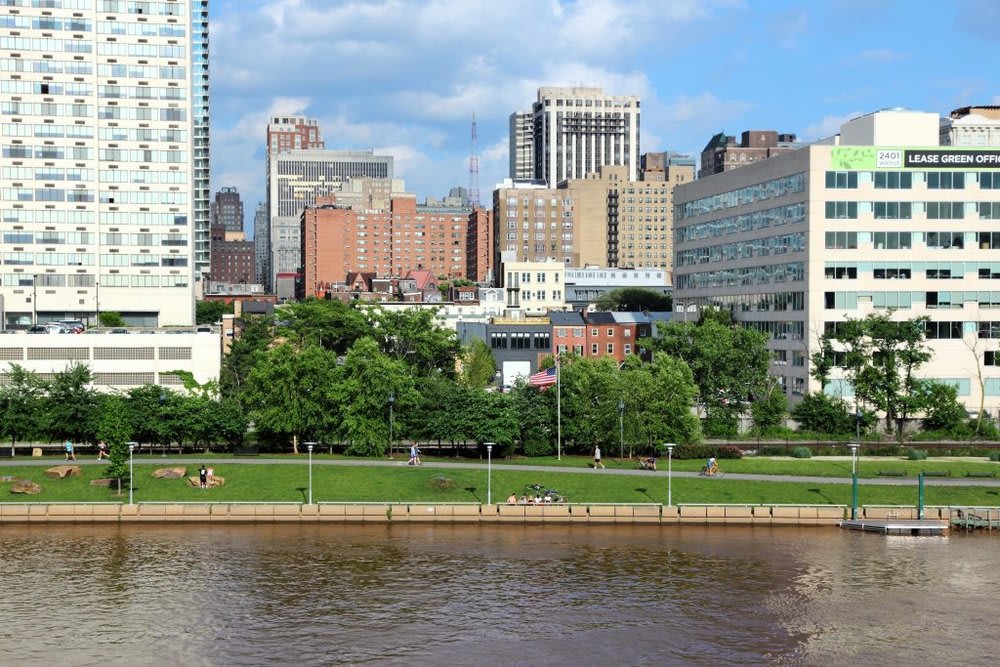 Schuylkill Banks is part of the larger
Schuylkill River Trail, which when complete will run almost 130 miles. As it stands today, you could bike from Center City to Valley Forge and back in a day. Eventually, if you're so inclined, you'll be able to throw on your backpack and hike from your rowhome to a connecting Appalachian Trail path.
Not in the mood for a workout? Just looking to chill? Schuylkill Banks has you covered. With programming throughout the year, you can hang with friends at the beer garden (who doesn't love Parks on Tap), roll out your blanket and enjoy a movie under the stars, or just grab your fishing rod. For a full list of events, activities, the best fishing holes, and all other things Schuylkill Banks, visit schuylkillbanks.org.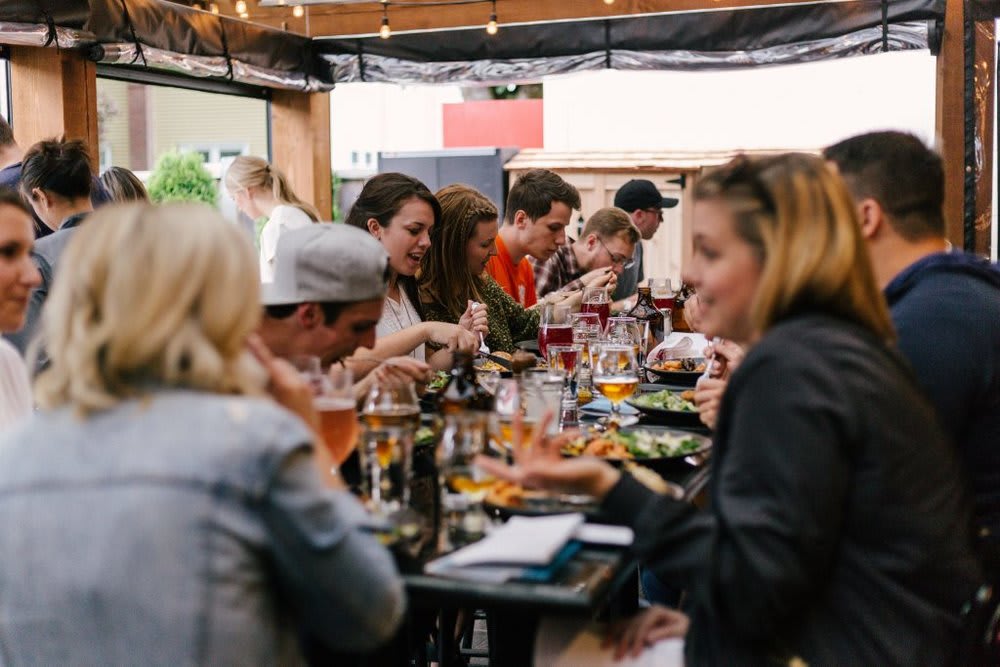 I'll end with an insider tip for my suburban readers who want to give this a shot but dread finding parking. Just off of Kelly Drive, wedged between the Art Museum and Boathouse Row, you can almost always find a spot on Waterworks Drive. From there, you can rent a bike and get after it or just stroll through the Azalea Garden and head South to Schuylkill Banks. Believe in yourself – you can do it, and you'll be glad you did!