This weekend as I was preparing for an open house at our awesome listing at 1913 Sartain Street in East Passyunk Crossing, I spotted a bloom on a tree and I got so excited!
Written by Zoe Fox
SPRING IS COMING! SPRING IS COMING!
Soon there will be flowers blooming everywhere, we must prepare so we can enjoy them to the fullest! Here are my picks for the must-see blooming events of Spring in and around Philly. See you there!
The Philadelphia Flower Show is happening now through March 8th and it is spectacular this year!! The theme is Riviera Holiday and it features all sorts of impressive creations inspired by the world's lush Mediterranean gardens. Pro tip: go on a weekday or night to avoid the weekend crowds if you can. And plan ahead for make-and-take workshops, special speakers, and hauling home all sorts of goodies from the myriad of vendors.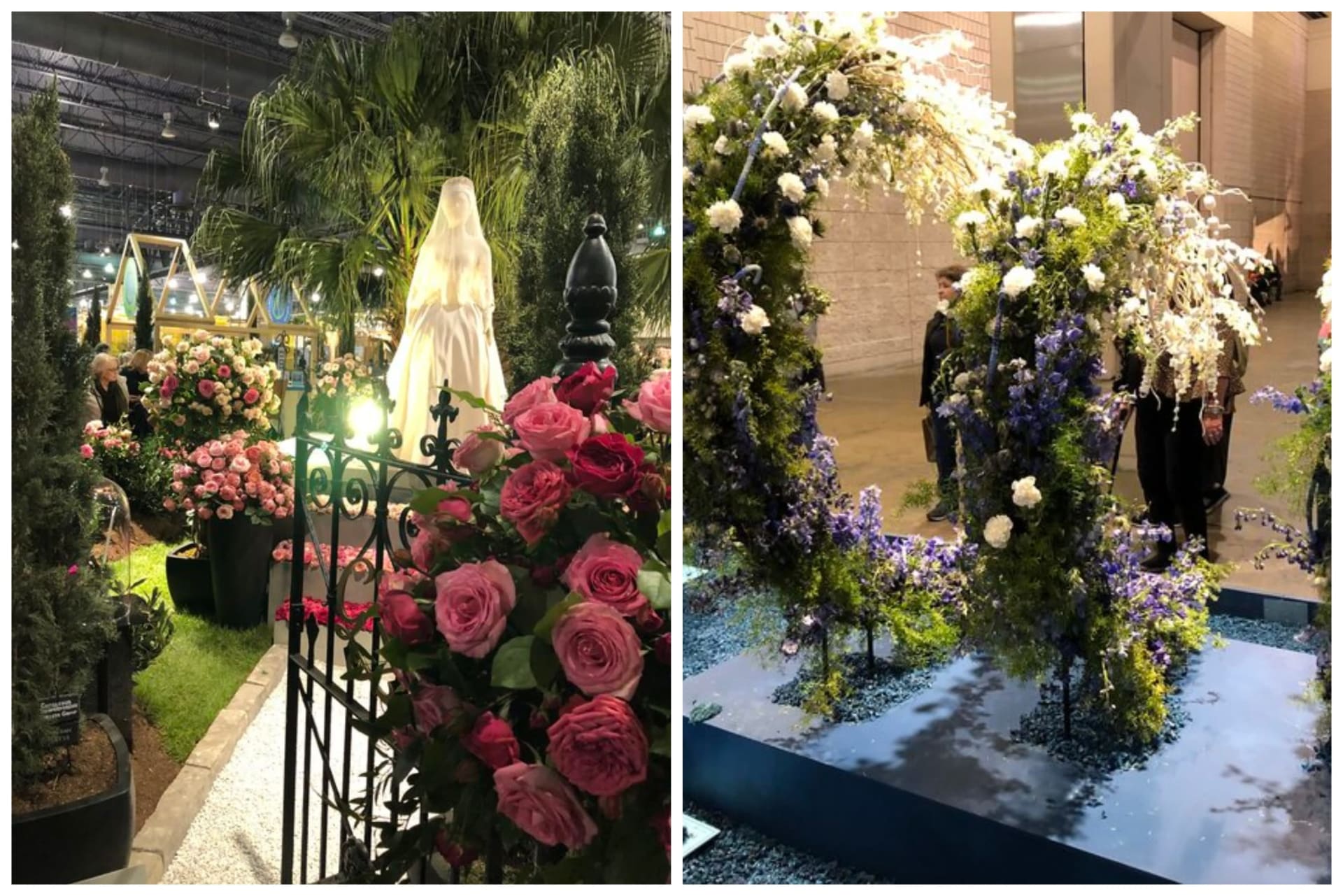 Longwood Gardens is the most impressive botanical garden I've personally ever visited and it's less than an hour's drive outside the city. Their indoor conservatories are open year-round but their outside bulb gardens and flowering trees really start to pop mid-late April. Check their website (linked above!) for updates on what's blooming now.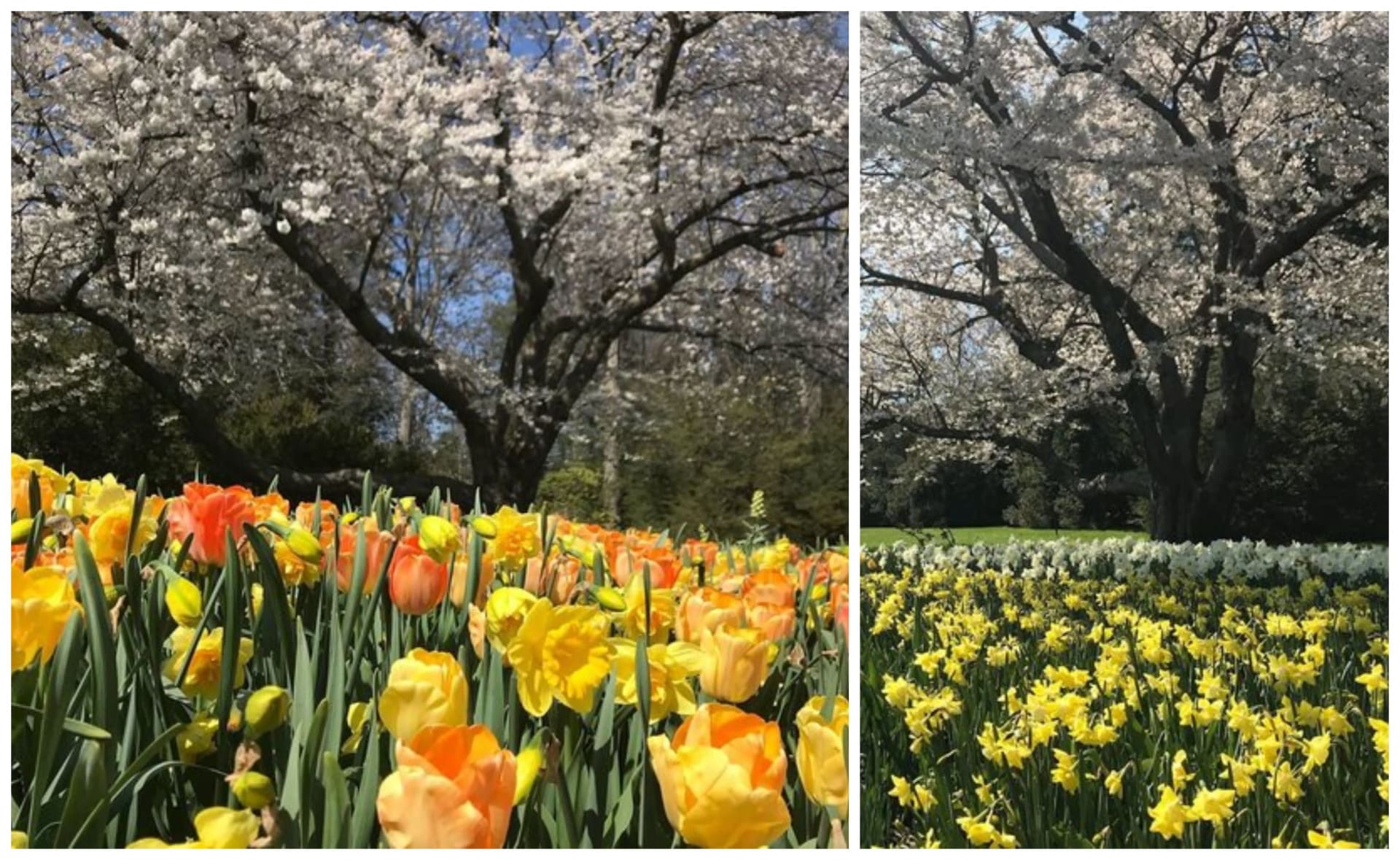 Besides being a hilarious name is an extraordinary peony garden that opens to the public for tours during its bloom season, typically in May. Located in the magical forest on the owner's private estate in Bernardsville New Jersey lies a floral oasis filled with thousands of peonies. There is an additional garden a few miles away where you can cut your own stems to enjoy at home. Each year there is a "Peak Bloom Party" held in 2020 on May 30th, where guests can enjoy a meal in the garden and frolic with flower friends. I make a pilgrimage every year and it's totally worth the drive.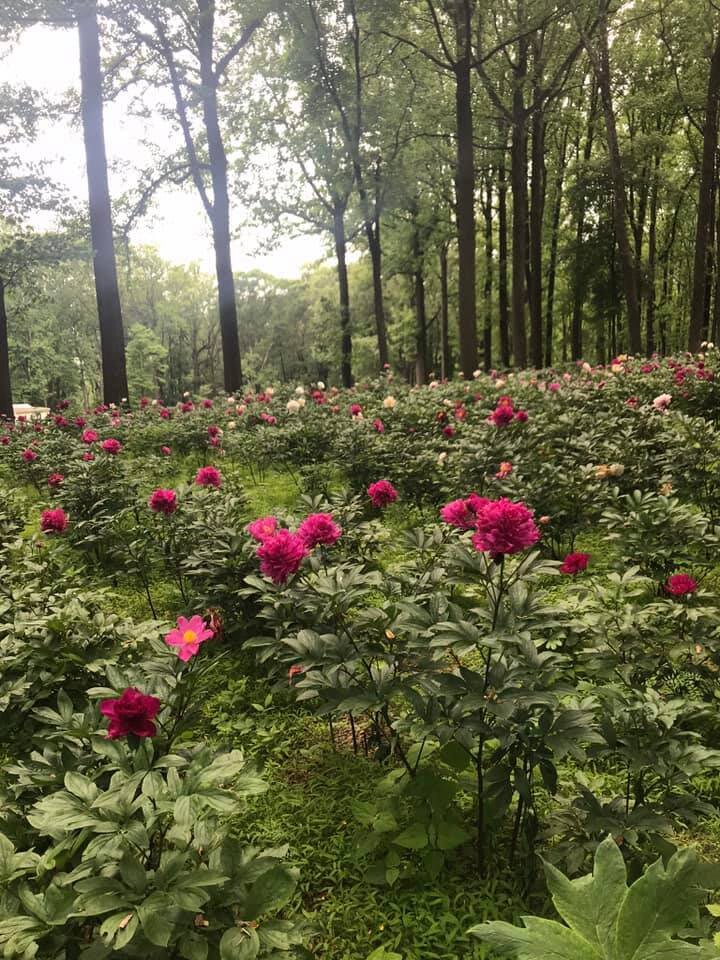 The Cherry Blossom Festival in Fairmount Pak returns this year on April 4th-5th and is a celebration of the culture and cuisine of Japan, set against the backdrop of gorgeous blooming trees. Sign up for origami lessons, sushi-making classes, traditional tea ceremonies, and more! If you're not into crowds I would suggest going up to check out the Shofuso Japanese House and Garden in Fairmount Park sometime in early April to appreciate the cherry blossoms in their full glory!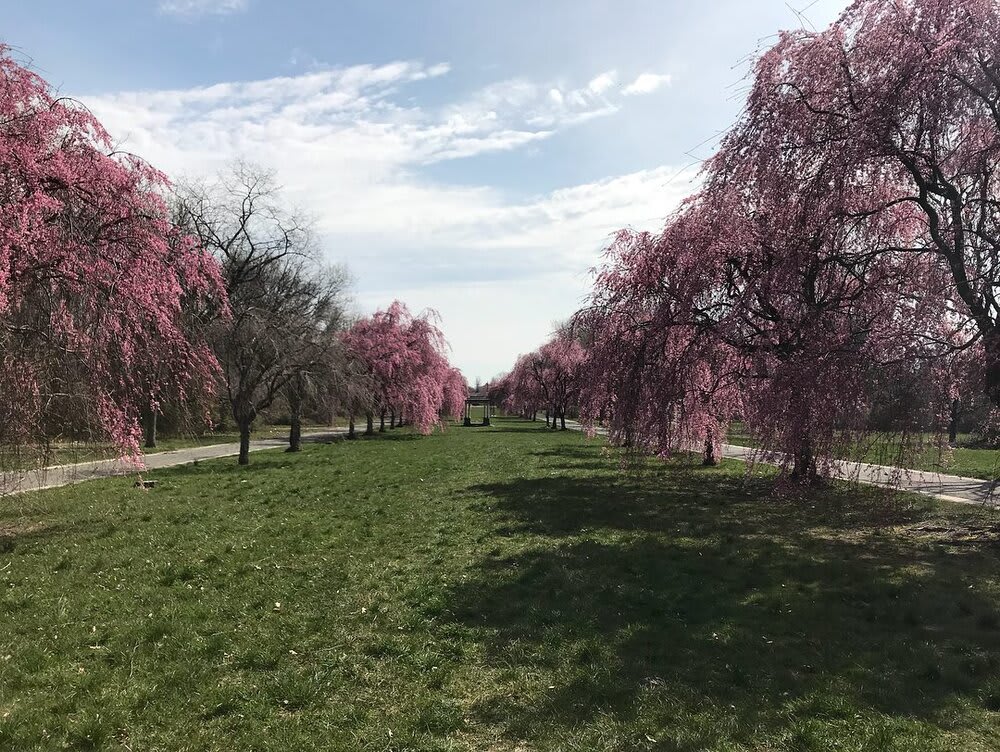 The Winterthur Museum, Gardens, and Library just an hour south into Delaware includes over 1,000 acres of wild gardens founded by Henry Du Pont. While it was designed to have something in bloom year-round, the gardens really hit their magical peak in mid-April. If I ever run away you could probably find me hiding here somewhere between Sycamore Hill and Magnolia Bend.

This historic Society Hill landmark house and its gardens can be toured for a taste of old Philadelphia, and you can even host a wedding or event there. Once a year they host a plant sale, usually in early May which I never miss! They always have great starters for your garden at reasonable prices, all benefitting Philalandmarks programming. The sale also coincides with the height of wisteria season which is absolutely delightful! Enjoy the blooms within the garden walls and also along the neighboring streets.