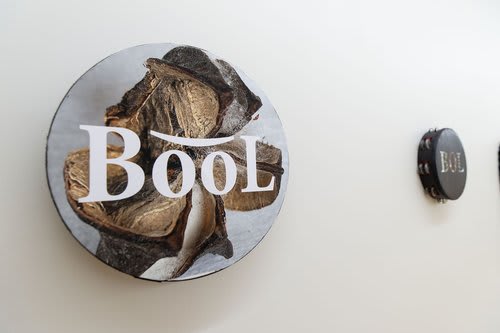 "Art washes away from the soul the dust of everyday life" - Pablo Picasso.
Commonweal exhibits emerging and mid-career artists and designers from the Philadelphia community whose work actively engages with local, national and global conversations.
Follow Commonweal Gallery on and !
1. How did you come up with the name of your business?
Commonweal is the name of the newspaper published by 19th Century artist, writer and aesthete William Morris. The paper advocated for human rights and a more egalitarian society focused upon beauty and utility in everyday life.

2. If you could only choose one song to play every time you walked into a room, what would it be?
LCD Soundsystem's "All My Friends".

3. Where do you go in Philadelphia for inspiration?
The Wissahickon - I'm a big fan of hiking for hours just to clear my head and sort things out.

4. Where was your last road trip?
Connecticut, in order to deliver works to an art collector which they had purchased from an exhibition at my gallery.

5. If you wrote a memoir, what would be the title?
Well Hung: The Story of My Life in the Arts and Beyond.

6. What's your favorite piece of Philly culture?
I like the quirkier things that often go overlooked, such as The Rosenbach Museum and Library, the Colored Girls Museum or Theatre Exile.

7. What's your favorite local meal?
Rosario's Chorizo Tacos or American Sardine Bar's Charred Broccoli Caesar - I can't choose! :D

8. What makes you laugh?
Animals wearing wigs. I don't know why, but I lose it.

9. What is one thing you need in your workspace to make it your own?
A really decent fountain pen that's off-limits to everyone else.

10. What did you want to be when you were younger? Does that have any significance to what you do now?
In my high school year book I wrote that I wanted to run a coffee shop in Philly that would host live acts. I think I've arrived somewhere adjacent to that goal.

11. What is one book that changed your perspective?
Rohinton Mistry's "A Fine Balance".

12. What do you need to make a decision?
10 minutes to make a list and consider the variables.
​​​​​​​
13. What has been your most satisfying moment in business?
"How do we get to Time's Square?", from a woman leading a tourist group walking north on Broad Street in Philadelphia. I always wished that I had asked them more questions, but I just let them down easy and continued on with my day.