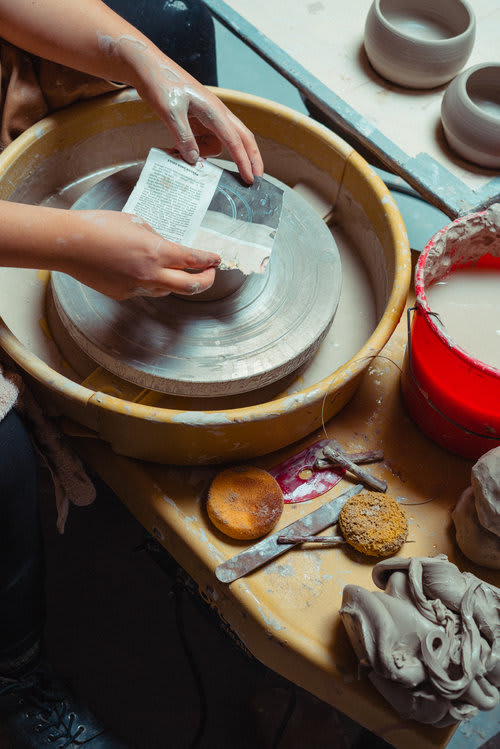 Talent. It's one thing to have it, but it's a whole other beast to hone it. has mastered this ability with grace, grit and just a hint of whimsy! With a concentration in illustration and ceramics, Clarissa has garnered a spot in the Work Exchange program at The Clay Studio in Old City. Sit back, relax and get to know this one-of-a-kind artist!
​​​​​​​

1. How did you come up with the name of your business?
My business name is just my given name - I'm thinking of how to make it a little more interesting or more "branded", but the truth is, as I change, and my artistic practice changes and develops, the one constant is my name. I feel like that's what makes it an appropriate choice for my business undertakings.
2. If you could only choose one song to play every time you walked into a room, what would it be?
. It's goofy, but perfectly playful and has a great sound. I'd want to carry that vibe with me into a room wherever I go.
3. Where do you go in Philadelphia for inspiration?
The place that comes to mind first is a beautiful willow tree right on 4th street in the lawn of . It's a magical spot. I have woven baskets from the fallen willow branches, and seen children pretend the stone paths are river beds. There's also a very low brick bridge over a drainage ditch that, full disclosure, I have crawled under like a troll...I know that's weird, but I wanted to do it! I was just so curious to see what it was like under there. It's mostly dead leaves.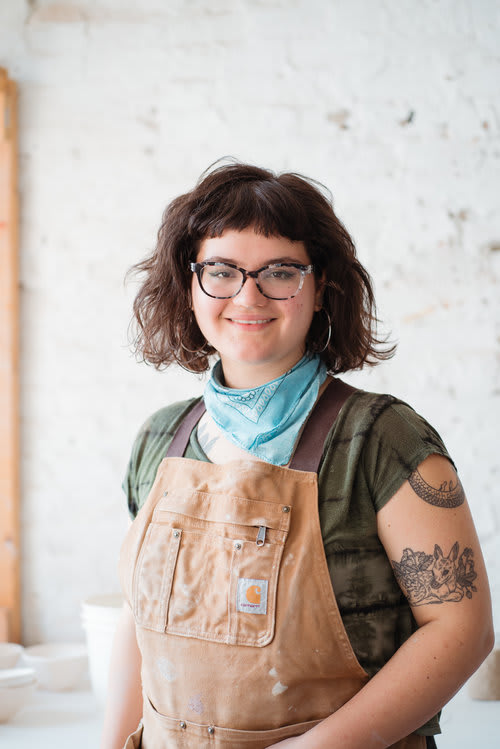 4. Where was your last road trip?
Last spring I took a permaculture design course in Massachusetts, and I drove there with a friend. On the way we stopped in . We found our way to a party in great big dimly lit homestead that used to be a boarding school, and we camped out in their front yard during a downpour. The next morning we were soaked through and eager to leave to find a laundromat to dry our sleeping bags, but the family who lived in the house invited us to stay for breakfast. They cooked us a big meal of scrambled eggs, and sourdough toast, and grapes, and ginger ale that we shared with other folks who'd slept over.


5. If you wrote a memoir, what would be the title?
I have no idea. I took a few quizzes to help me figure it out and I hated all the suggested titles. Maybe something like "Doe, Apple, Sky" and the memoir is just some koans, a few crooked scans of old journal entries and a LOT of blank pages.


6. What's your favorite piece of Philly culture?
I love the creative community here - I feel so welcome as a maker and artist. I think people who live here want to share resources and lift each other up. Life feels less competitive, less stressful.


7. What's your favorite local meal?
When the weather is nice enough, I love biking down to and getting brunch with my partner. I'm not sure that I would call this a proper meal, but I always get a slice of cake when I'm there (every time I go they have different flavors from the bakery , which I'm obsessed with). I'll add a salad and herbal iced tea if I'm really making a morning of it! Bonus: they have a library of anarchist literature and, invariably, the newest issue of Grid, which is an integral part of my dining experience.
8. What makes you laugh?
This is awful. There's a scene in where they're driving an ice cream truck through the middle of nowhere and these kids run up to the truck to get some ice cream, and instead a black bear sticks its head out and roars at them. I find that very funny.
​​​​​​​
9. What is one thing you need in your work space to make it your own?
I wish I had a fun answer like a bobble head toy or something, but it's honestly just an at-a-glance quarterly calendar up on the wall. I need that if I'm going to get anything done.
​​​​​​​
10. What did you want to be when you were younger? Does that have any significance to what you do now?
Ever since I was a small child, I wanted to be an artist. My freshman year of high school, a local author visited my art class and said "I need an illustrator for my children's book!". As soon as I realized "illustrator" was a career, I put all my energy and focus towards art. The much more dramatic career arc happened after I graduated college, but I'll save it for my memoir.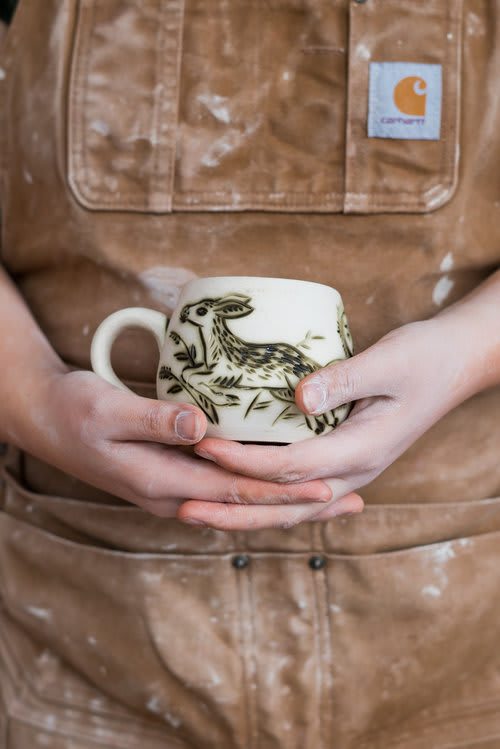 11. What is one book that changed your perspective?
, by Peter Gray. It totally informed my perspective on education and the sovereignty of young people. It's a great look at the ass-backwards way we educate children and the effects that's having on a societal level.
12. What do you need to make a decision?
Information. If it's a really difficult decision, and even a pros and cons list isn't helping, then I've gotta call in my inner circle for advice.
13. What's the best question you've ever been asked?
Why not?