When Sue and Joe were trying to decide whether they had outgrown their house or not, they settled on one thing, they needed a bigger kitchen. After some deliberation, they decided that they loved their house too much to leave and saw the potential of opening the space up and utilizing it in a different way. So instead of moving, they renovated!
Any renovation can seem daunting, so we wanted to take you through the process with a first-hand account.
Brought to you by Bill Ball!
The Starting Point: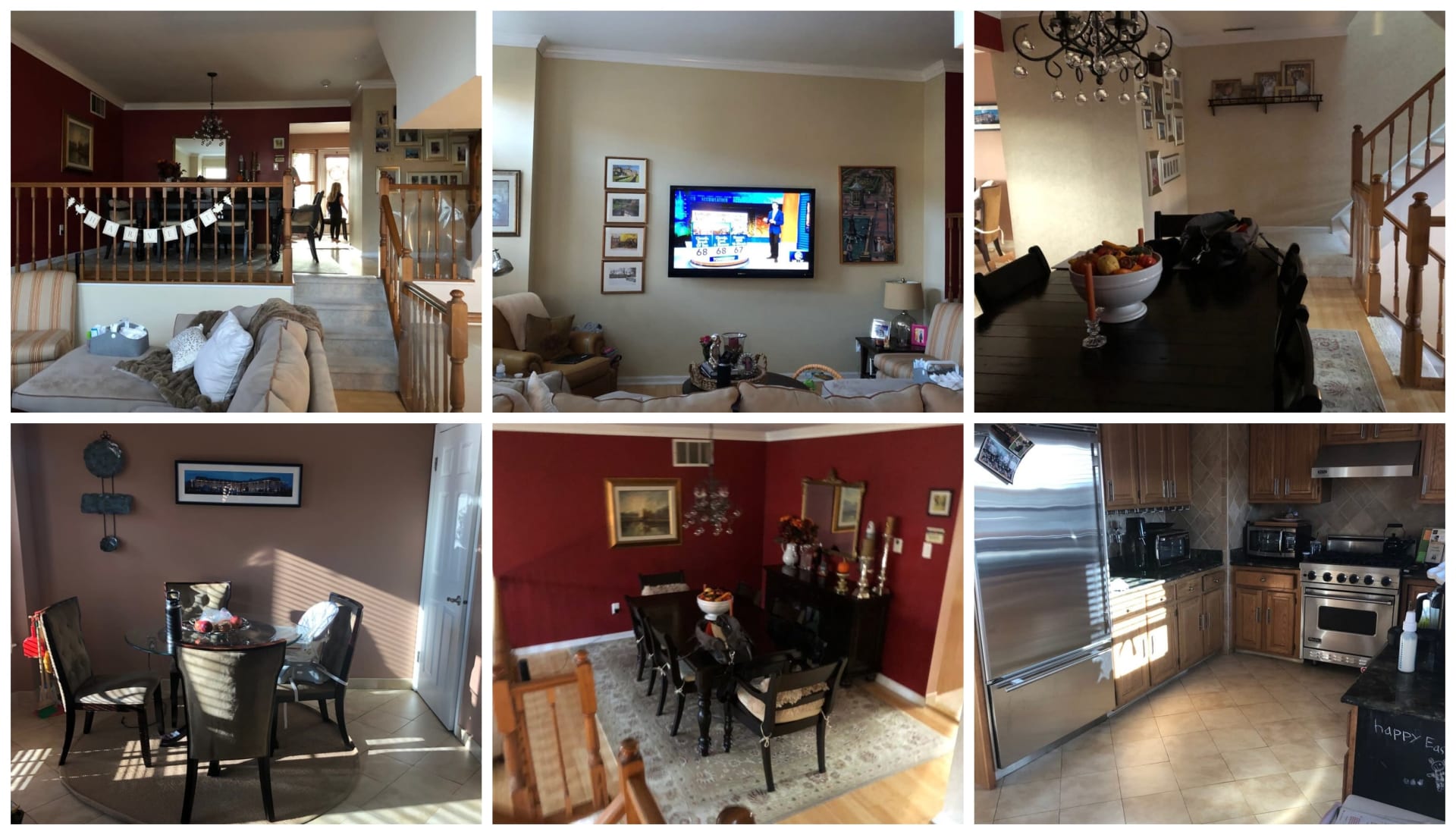 The Process:
What were the things you didn't like about the old kitchen layout that made you decide to renovate?
I always wanted a gigantic kitchen island and we obviously couldn't do it with the space. Also, we used our formal dining room about 3 times a year so we were looking for better ways to utilize the space.
How did you plan the design?
I worked with Holly Kane of Holly C Kane Interiors (
[email protected]
). She brought my vision to life!
What were the biggest challenges with the project?
Covid! But really, finding a contractor we trusted, who was reliable and also reasonable was an issue. We interviewed 5 contractors before we picked ours (Chaz Smith of Smith Design & Construction). A lot of contractors either took their time returning quotes or calls or were out of budget.
How did you go about selecting your finishes (cabinets, countertops & backsplash)?
Holly was a big help there. I told her what I wanted and she would help narrow down the selection. I wanted a bright but also cozy kitchen so we tried to incorporate a lot of warmer tones into everything.
Did any of the plans change after the renovation had begun?
Not too much; we reduced the size of the kitchen island b/c the slab of quartz they had in stock would fit a slightly smaller size. With the renovations going so smoothly and no rush to return home due to Covid, we decided to add on a few additional projects like sprucing up the bathroom and renovating the deck too.
What advice would you give to anyone looking to start a kitchen remodel?
My advice would be to hire a professional to help guide you! I knew what I wanted but was overwhelmed with the endless options. Having Holly guide me really simplified the process. She also handled a lot of the details that were foreign to me.
Did you look anywhere specifically for inspiration?
I relied on Pinterest a lot in the beginning stages for inspiration. That was the first step; identifying what I liked and did not like before anything else.
When you moved into the house, did you know you wanted to redo the kitchen?
No, when we moved into our home, we were engaged and had no idea kids were on the horizon, especially so soon after being married! We were trying to decide if we wanted to move or stay where we were. After looking at many homes in many different neighborhoods, we realized we actually really like our house and the location. We decided that opening up the wall would change the whole feel of the house and add space for the kids to run. I grew up in Bucks County, so I always wanted a fireplace in my house which is why we put that in the family room.
What was the hardest part of the renovation process?
With a one-year-old and a seven-year-old at home, we had to move out of the house during the renovations. My parents have a shore house in Cape May so we relocated everyone there. My husband and I were working from home from there and my daughter was attending school via Zoom. Since everyone had to make adjustments during this time there really isn't too much to complain about!
What was the easiest part of the renovation process?
The easiest part of the renovation process was working with our contractor, Chaz. He was so easy to work with - he never pushed back and always responded immediately. I am very happy with his work.
After completing such a big project, do you think you would do it again in the future on another part of the house or a different house?
Possibly. it was pretty time-consuming especially from start to finish. I like things to be done immediately so being patient was a bit tough.
What was your first meal in the new kitchen?
Boli buns from Uncle Oogoes. Since it took days to find the perfect spot for all of my kitchen gear we ordered out for the first few days.