Welcome to Chestnut Hill + Mt. Airy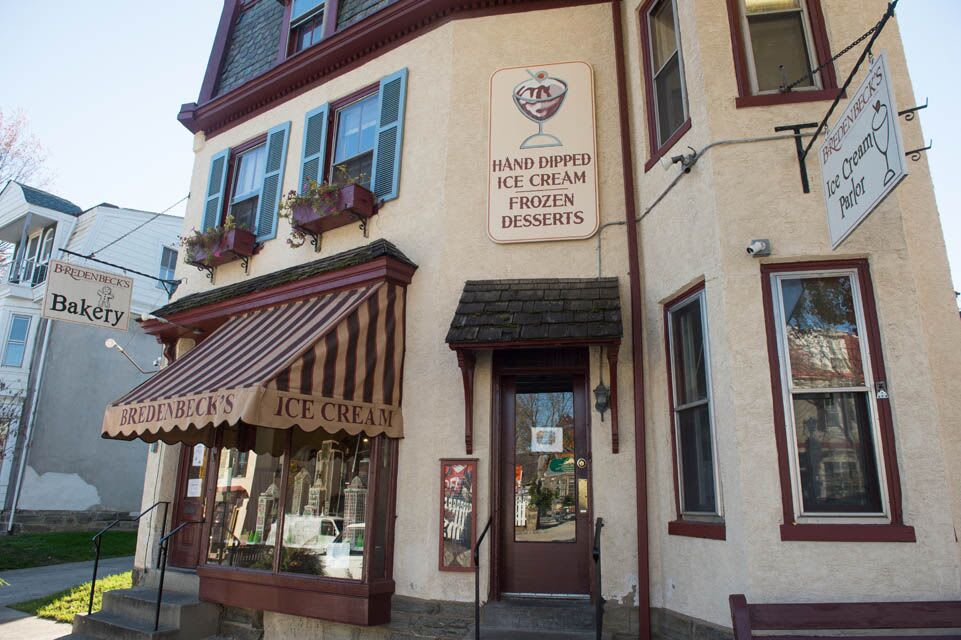 Chestnut Hill is bounded on the northwest by Northwestern Avenue; on the west by the Wissahickon Gorge (part of Fairmount Park) (beyond which lie Upper Roxborough and Andorra); on the northeast by Stenton Avenue (a county line and city limit, beyond which lie Erdenheim and Wyndmoor, Springfield Township); and on the southeast by the Cresheim Valley (part of Fairmount Park) (beyond which lies Mount Airy).
The village of Chestnut Hill was part of the German Township laid out by Francis Daniel Pastorius and came to include the settlements originally known as Sommerhausen and Crefeld, as well as part of Cresheim. It served as a gateway between Philadelphia and the nearby farmlands. During the American Revolutionary War era (late 18th century), the area was one of many summer vacation spots due to its higher elevation, 400–500 feet (120 to 150 m) above sea level, and cooler temperatures than the historic Center City. Chestnut Hill is still stereotypically known as one of the more affluent sections of Philadelphia.
From the mid-19th century through the mid-20th, the neighborhood served as the functional equivalent of both a "railroad suburb" and a "streetcar suburb" of Center City; although it was part of Philadelphia, and not a suburb, it was a leafy outlying part functioning much like a commuter town. (It still serves this function, although the streetcars are gone.) The neighborhood contains a wide variety of 19th and early 20th century residential buildings by many of the most prominent Philadelphia architects.
Today, designated as a National Historic District, the community includes an extraordinary mix of impressive stone mansions, 19th century farmhouses, and more modest rowhomes. Charming shops and a multitude of cultural resources abound. Local attractions include the Water Tower, Stagecrafters, Valley Green, the Woodmere Art Gallery, or any of some 20 delightful restaurants clustered along Germantown Avenue.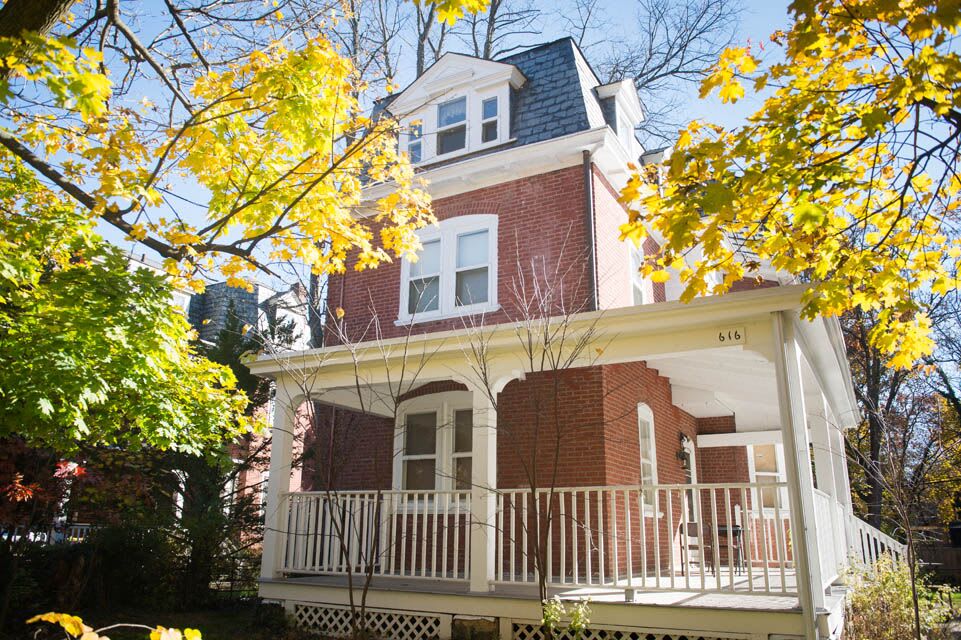 Mount Airy is bounded on the northwest by the Cresheim Valley, which is part of Fairmount Park. Beyond this lies Chestnut Hill.
On the west side is the Wissahickon Gorge, which is also part of Fairmount Park, beyond which lies Roxborough and Manayunk. Germantown borders the southeast of Mount Airy, and Stenton Avenue marks the northeast border. It is accessible to Center City via Lincoln Drive and to Manayunk via Walnut Lane. There are two train lines, the Chestnut Hill East and the Chestnut Hill West, making the neighborhood one of the most convenient in the city for commuters.
The area is recognized by many civil rights groups as one of the first successfully integrated neighborhoods in America. It continues to be a well-blended neighborhood and was recently cited in US News & World Report and Oprah Winfrey's O magazine for its racial diversity and neighborhood appeal. Mount Airy's main commercial district lies along cobble-stoned Germantown Avenue, which also serves as the boundary between East and West Mount Airy. The neighborhood has a variety of independent shops, restaurants, bookstores, art galleries, clothing stores, coffee shops, pubs and wine bars. Mount Airy is also home to Weavers Way Co-op, a long-running co-op grocery store, and two local, tented farmers' markets.
Housing stock varies greatly. The homes are as individual as the families inside them. Painted Victorians, brick rowhomes, glass ranchers and stone twins live in harmony. Large three-story, gray-stone Victorian, colonial revival, and Norman and Cotswold-style houses and mansions, with stained glass windows and slate roofs, are situated on many of the area's tree-lined streets. They dominated districts like West Mount Airy's Pelham section (a Wendell and Smith development from 1890s), East Mount Airy's Gowen Avenue (the James Gowen Estate development from 1880s), Sedgwick Farms (an Ashton S. Tourison development from 1905), and Stenton (a Frank Mauran development from 1905) areas.