Moving in Philly: How to get Street Closure Permits in 7 Simple Steps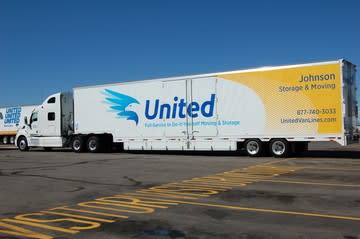 Oh, Philadelphia! Ye of one-way streets and parallel parking. Whether you're moving here from somewhere else or moving within the city it's easy and worthwhile to apply for a street closure permit from the city so you can block of the parking in front of your home for easier loading and unloading.
Here's How to Get It Done
1. Plan ahead! Apply for permits 2-4 weeks before you actually need them to allow for processing. We've heard from a few clients that they were able to get their approved permits quicker, but best to err on the side of safety so you're not adding to the stress of moving.
2. Fill out the application on the City's website: phila.gov.
Philadelphia charges $25.00 per 40 feet of space (2 parking spaces) per day & the typical moving truck is 80' long (4 parking spaces).
Trust us, it's well worth the $50 bucks.
3. Wait 4+ days for the Streets Department to email your invoice.
4. After payment is made, they will email you copies of your permits (one for each 40' span).
That looks like this: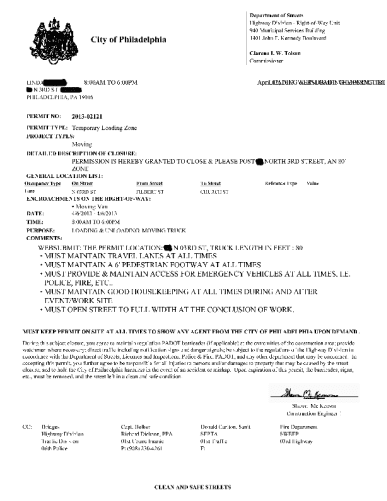 5. The streets depar
tment website says that at this point, you'll be placed on a "Temporary No Parking List" so the police can post your signs 24 hours in advance. secure.phila.gov.
But, they can't guarantee there won't be an emergency that takes precedence so we strongly recommend you print your permits, take them to your nearest police station and pick up your signs yourself.
They will give you the signs to post on either end of your designated space that look like this: