Philly is a great city for kids!
From our walkable neighborhoods, playgrounds, and pocket parks, to the plethora of events happening each month, you'd be hard-pressed to get stuck inside a wild tribe of wild tiny people no matter what the season is.
When I became a mama back in February, I had no idea just how many resources there are for parents and little kids to get out and enjoy the city. I knew most restaurants and some bars will welcome your little rascal (and sometimes the pup too!) but there are so many places and events designed just for babies and kids. Lots of people gave me loads of leads and great advice and I've culminated them into this list of my 10 favorite things for babies and parents to do in the city. Some of these I've tried, some I still have to get to, and some we're waiting to open. This list leans towards the infant/toddler scene and is heavy on South Philly and Center City because that's our particular bubble but if you've got any suggestions to add, send 'em over!
1. New Baby Support Group at The Nesting House
Nesting House has a few locations including Mt. Airy and West Philly and South Philly, Liliana I went to the group on Passyunk Avenue every Wednesday at 10 am and it was a game-changer! Come as you are, get out of the house, and chat about what's going on in your rapidly changing and sleep-deprived world. Pro Tip: Leave the stroller and carry or wear the baby to the group. Optional bonus lunch and margs at Cantina afterward is always an awesome end to celebrating the victory that is leaving the house with an infant! Check out their baby-wearing and cloth diapering classes and store full of new and gently used items:
thenestinghouse.net.
2. Be Well with Beth
Beth Auguste is a South Philly-based Registered Dietician Nutritionist whose baby-friendly workout classes help new parents focus on creating a healthy lifestyle. She offers nutritional counseling and group fitness classes including Stoller workouts with babies at several locations.
bewellwithbethphl.com.
Her Instagram is chock full of useful tidbits and happy baby workout videos @bewellwithbeth.
3. Mama's Wellness Joint
A boutique yoga studio and wellness center offering classes, workshops, and retreats for both pre and post-natal wellness. They also offer a lifestyle shop loaded with books, crystals, essential oils, tinctures, and more. They have birth and breastfeeding education; infant care and massage, and even full moon women's circles and elaborate 120th Day ceremony celebrations!
mamaswellnessjoint.com.
4. Beehive at Bok
This is a yet-to-be-opened brand-new play space located in the BOK building that will feature playgroups, classes, and event space just for families.
From their website, "The plans for Beehive's 2000 sf in the of the Bok Building include a large playspace adorned with swings, a lego wall, a slide and a South Philly style row home!"
We're looking forward to a place to go get some wiggles out as our daughter gets more and more mobile and as the weather gets cooler and going outside is less of an option. They've got a ton of great classes on the calendar including art, music, dance, yoga, etc.
beehiveatbok.com.
5. Lilypad
Is a membership-based and volunteer-run indoor play space that hosts a variety of weekly playgroups and classes including Geography and Rhythm Babies Music Class. Lilypad also offers a monthly babysitting night and event space rental so you can keep the crazy kiddo birthday party out of your row-home living room. Lilypad runs and is funded by, CityKids Consignment Sale, which happens every spring and fall (see below).
southphillyparents.org.
6. The City Kids Consignment Sale
Is a bi-annual sale of all things kid including clothes, toys, and maternity gear run by the nice people of Lilypad and hosted at the Newman Goretti high school cafeteria. Volunteers get first dibs and rumor has it this sale is GOOD! The next one is being hosted on October 19th and 20th.
southphillyparents.org/citykids.
7. Music Monkey Jungle
This is a roving music class with various days and locations including free jams inside Reading Terminal Market and The Liberty Place rotunda. Boisterous and full of movement and fun songs are sure to get you going!
musicmonkeyjungle.com.
8. Mister John's Music
The man to know about music class! Starting with babies 0 months old all the way up to walkers and talkers taking private lessons, Mister John has it all! Including Drag Queen Storytime which is the most entertaining thing you'll ever attend on an afternoon with a bunch of kids! Classes fill up quickly especially the coveted Saturday spots so sign up online to prevent FOMO.
They also offer kids piano, fiddle, choir, guitar, percussion, and ukulele classes PLUS adult classes as well. Located in the heart of the Italian Market!
misterjohnsmusic.com.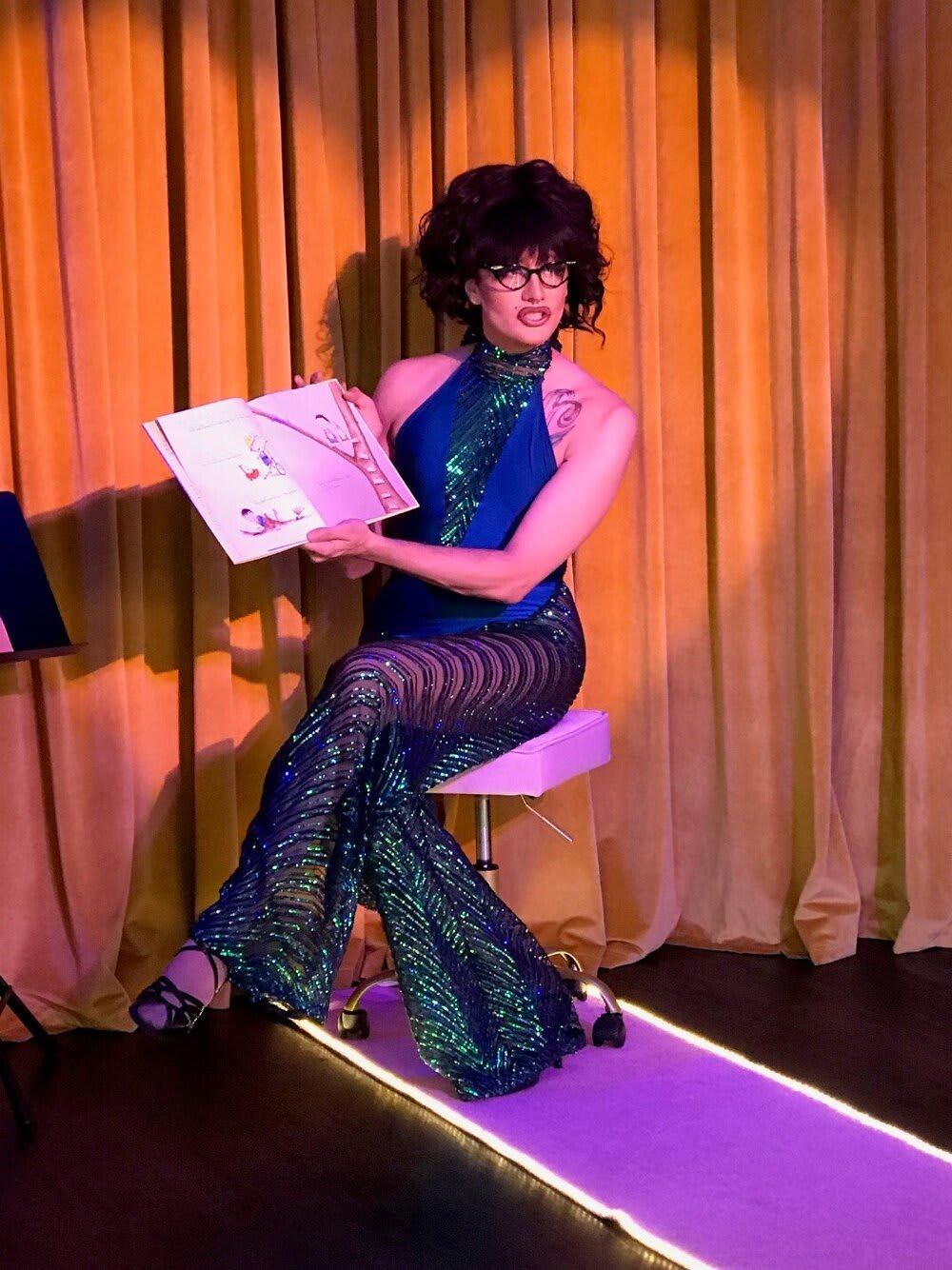 9. The Free Library-Storytime, Story Jams, and Play Groups
Oh the Library, is always there when you need it and so underappreciated!! There are several story hours at various branches of the library and when the weather is nice the good people at the South Philly branch at Broad and Morris Streets host a StoryJam starting at 10:30 every Tuesday at DiSilvestro playground behind the library. Featuring animated storytelling, sing-alongs, colorful toys, sensory experiences, and several bubble machines for good measure!
libwww.freelibrary.org/calendar/event/86267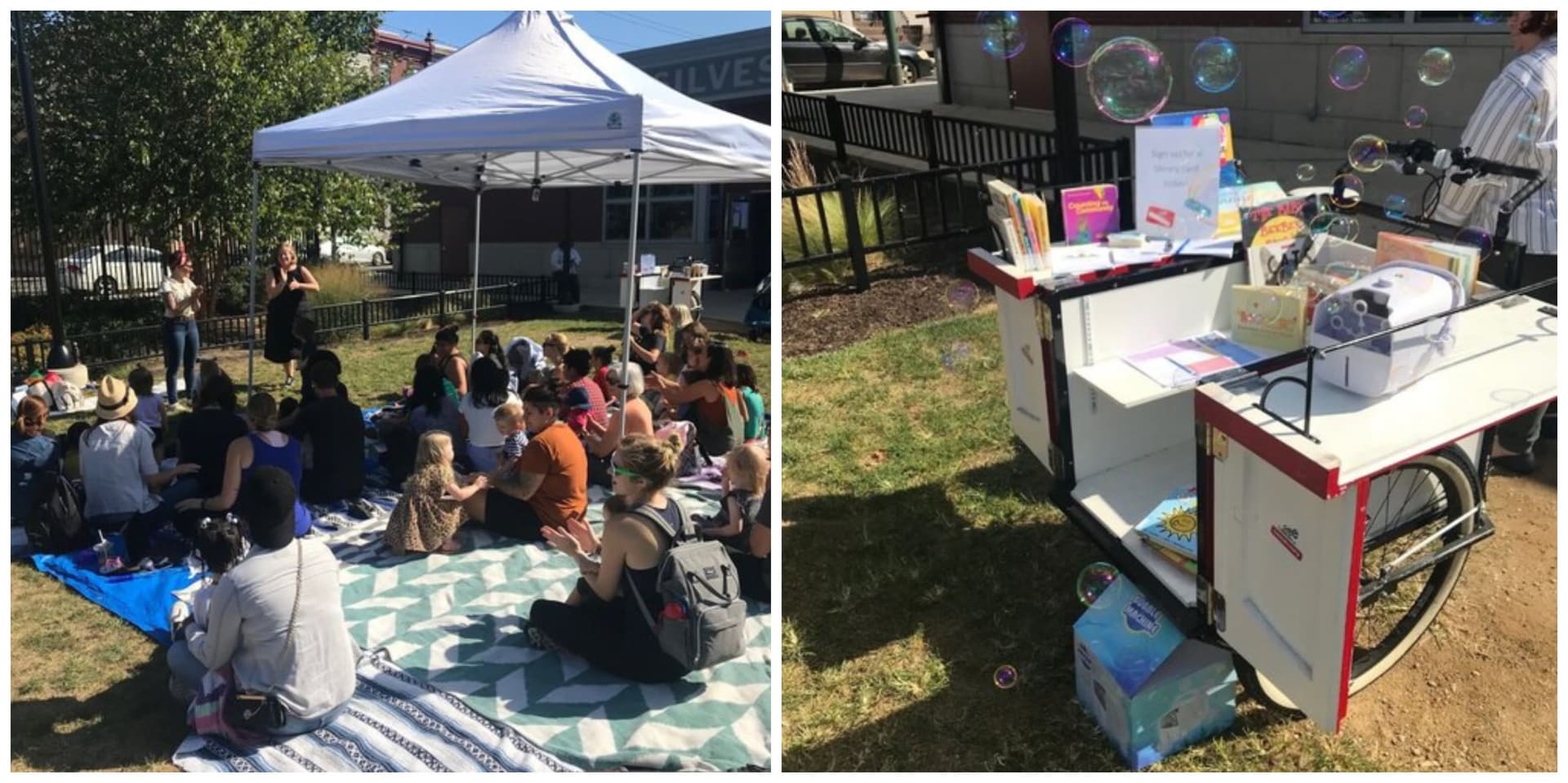 10. Baby Bubbles @ Fitness Alive and Family Fridays in the Pool at Fitness Works
Located on Reed Street between 7th and 8th Streets, the Fitness Works Gym has an awesome basement-level pool where they have baby swim classes hosted by Fitness Alive every Sunday. No need to commit, anyone can drop in for a class and get their kiddo acclimated to the water on a day pass, packages of classes and private lessons are also available. PLUS, on Friday night the pool opens up for a family swim from 6-8!
Fitness Works also offers in-house babysitting in their yoga studio turned kiddie wonderland for $10/hour on weekdays from 9 am to noon with Mrs. Carol.
fitnessalivephilly.com/family-swim-nights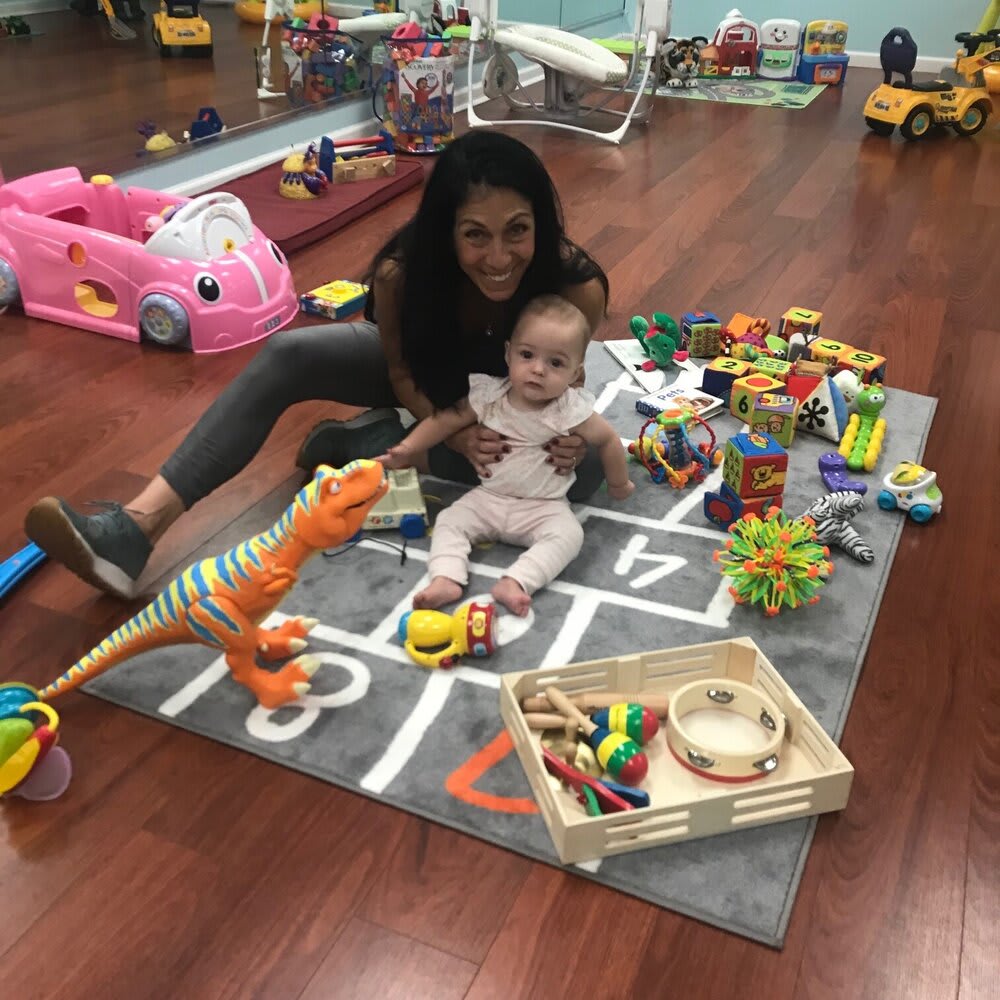 Our very own Lili Fox!