New Name, New Brokerage!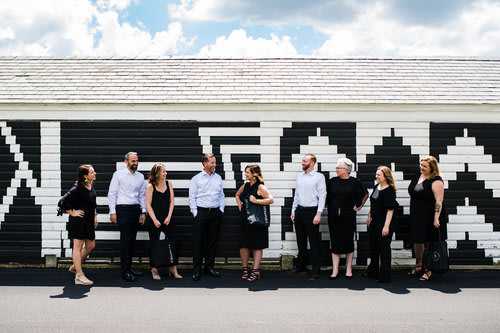 We've made some pretty big changes around here. It's been a bit of a whirlwind so here are the Cliff's Notes.
Philadelphia Home Collective and Compass. You might have heard one or both names recently. You may be our friends and former clients and are wondering what is going on or you may be new to the world of real estate and are just curious.
Well, The Philadelphia Home Collective is us: Kristin McFeely, Dan Giannetto, Zoe Fox, Sheena Marziano, Deirdre Affel, Carly Harris, Stefania Zuccarini, Bill Ball, Joe Morrison, Sean Roche, and Mackenzie Blue (whew, that was a mouthful). Compass is the new-in-town start-up brokerage
turning a lot of heads in the real estate industry. We just joined.
Kristin, the former co-founder of the Philly Home Girls at Coldwell Banker Preferred, created the Philadelphia Home Collective with the belief that as a team, we are stronger and more successful than we could ever be as individuals. Joining her were former PHG agents: Zoe (our resident Martha Stewart and people connector), Sheena (our crime show aficionado and Eagles tailgater), Deirdre (our design and staging enthusiast and resident police blotter), Stefania (our real estate therapist and Italian food connoisseur) and Carly (our first-time home buyer whisperer and Hidden Valley Ranch enthusiast). Dan, Kristin's former office manager at Coldwell Banker Preferred's Old City office but most recently, the regional manager of Weichert South Jersey, joined the mix to head up Operations as the much-needed, level-headed voice of reason to keep us all on track. Former Coldwell agents and friends, Bill and Joe stepped in to offer comedic relief and to add "architect" to our resume. Jack-of-all-Trades, Sean, joined the team as our Transaction Manager and resident squirrel wrangler (true story) and Mackenzie became our first Marketing Manager hired within 15 minutes of an interview (she's that good).
Here's the Gist
Wait, what is Compass?
So glad you asked! Compass is a marketing and technology company that is reimagining real estate with the mission of helping everyone find their place in the world. Compass launched in 2012 in NYC and is the fastest-growing brokerage in the country with the goal of being in the top 20 markets with a 20% market share by 2020. Compass is building the first modern real estate platform, pairing the industry's top talent with the best technology to make the search and selling experience intelligent and seamless. Their motto is to collaborate without ego, which we think is pretty great.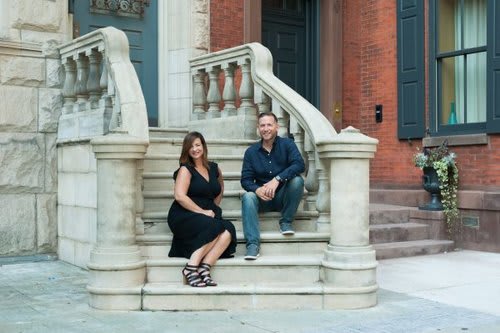 And your team just joined?
Yup! We were the very first

founding team in the Philadelphia market

, just us, a couple of tech and marketing geniuses, and a WeWork (yes, it's true, free beer on tap!). For a minute it was like throwing a party and wondering if anyone would show but now only two months later, our office has grown to 87 agents! Different teams and agents come with varying levels of expertise, but all are willing to trust their guts and take a risk on something different. We've never been your average real estate agents and we're excited to be in good company.
Why did you guys decide to move?
Kristin said it best when she explained her reasoning: "This summer was one of many personal challenges for me. I had just ended a seven-year business partnership and was in the process of restructuring and re-branding a team I had created and poured myself into. I was seeking to re-invigorate my passion for the business and rebuild our team culture and was excited to start something fresh with people who felt the same way. I also felt an indescribable sense of needing to protect and support the agents who selflessly and without hesitation decided to join me in our next venture and an immense obligation to do right by each of them. Compass provided exactly what we needed: a fresh start, a chance to create a new brand, incredible support, willingness to collaborate, and an immediate feeling of family."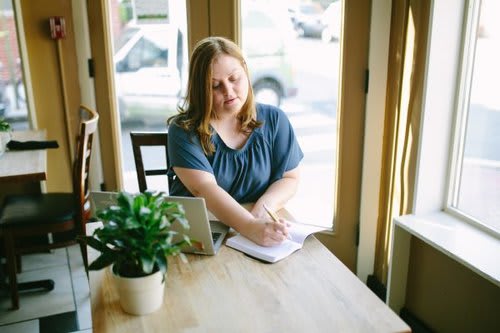 Will we get the same experience and care?
You bet. We haven't changed, we just now have the tools to do what we do better. Our first priority is always our clients and now with Compass' support, we have more time to tend to your needs and the technology to match. We aspire to be refreshing voices of innovation in the real estate industry. Rock-solid negotiating. Expert staging. Killer photography. Powerful marketing. We have always cared about you first and that will never change.
Anything we missed that you are dying to know? Reach out! Sign up for our newsletter (in the footer) to get the goods delivered straight to your inbox. We don't spam and promise never to send you fridge magnets.