If you own your primary residence, you are eligible for the Homestead Exemption on your
Real Estate Tax.
The Homestead Exemption reduces the taxable portion of your property's assessed value. With this exemption, the assessed value of the property is reduced by $45,000. Most homeowners will save about $629 a year on their Real Estate Tax bill.
Once your application has been accepted, you never have to reapply for the exemption. You will receive property tax savings every year, as long as you continue to own and live in the property.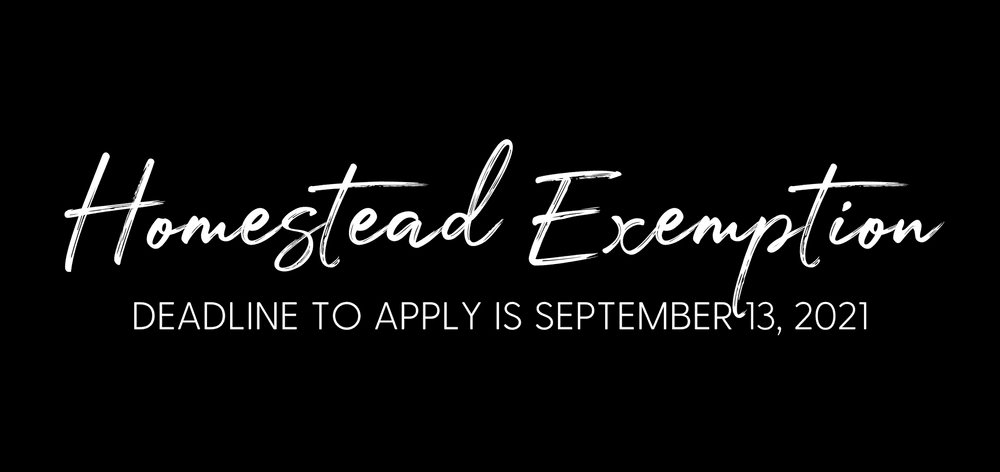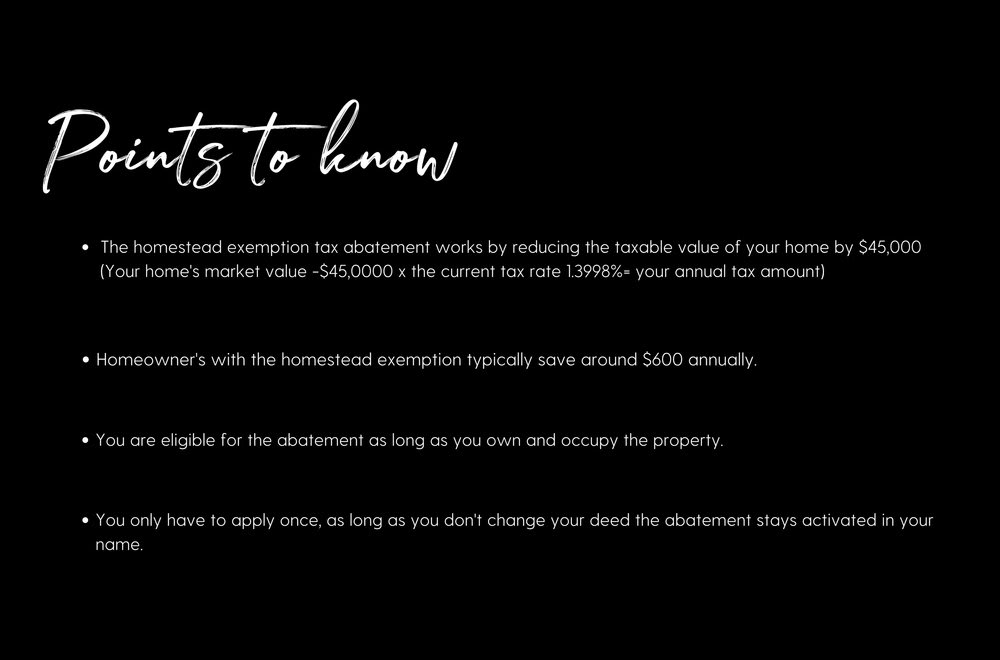 1. If you have closed any time in 2020-2021 first check to see if your name is reflected in public records. You can do this by searching your property address at property.phila.gov.
or
2. B - If you do not see your name listed as the owner of the record, don't fret! (From my preliminary search it looks like the city is about a year behind updating the website). It usually takes several months after the new deed is recorded to reflect online in public records in normal times - plus right now the city is updating their system, plus covid, etc., don't worry, you can still apply! You'll need to use a paper application (attached) printed and completed with your details and I recommend including a copy of your final settlement statement to prove your ownership as well. Remember - while the abatement is for the property taxes, it's attached to your name so until your name is showing in public records you'll have to use the snail mail option. Please let me know if you need a copy of your final settlement statement, I would be happy to send it to you.
3. Make sure to get the application in before the Deadline on Monday, September 13th.
Then set yourself a calendar reminder to contact the abatement office at the revenue department in about 60 days and check to see if they have processed your paperwork to apply the abatement to your 2022 assessment.

Questions can be directed to the Revenue Department here: